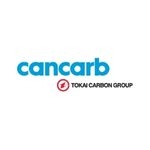 Website Cancarb Limited
Full Job Description
Utility Operator
Cancarb is a leader in the development, manufacture, and global marketing of medium thermal carbon black. With a capacity of 54,000 metric tonnes per year, our plant in Medicine Hat, Alberta, Canada is the world's largest of its kind. Consistent with our commitment to environmental responsibility, our plant is combined with a waste heat power generating facility. The company's Thermax® brand products are supported by local distributors in 44 countries.
We are looking for talented people who have energy for change, can build relationships, and deliver sustainable results.
Responsibilities:
Reporting to the Operations Manager, the Utility Operator will assist the operations and warehouse departments completing daily job responsibilities as assigned. The person will be required to complete all tasks in a safe and efficient manner.
The Utility Operator will require some understanding of plant operations, and over time may take on additional responsibilities.
Qualifications:
· Grade 12 diploma with preference given to someone with relevant trade experience.
· Fourth class power engineering ticket considered an asset.
· Forklift experience considered an asset.
· A valid Class 5 Driver's license.
· Experience in a safety sensitive industrial setting considered an asset.
· Strong mechanical aptitude.
· Good communication skills.
· Exceptional time management, planning, and prioritization skills.
· Basic working knowledge of Microsoft Excel, Word, and Outlook.
· Ability to manage competing priorities and adapt to a changing work environment.
· Ability to work both independently and in a team environment.
This position requires candidates to:
· Perform regular carbon plant cleanup.
· Deep clean buildings and plant equipment using the plant vacuum.
· Assist operations with some of their daily tasks.
· Assist with some warehouse tasks.
· Oversee chemical and salt deliveries.
· Support operations during emergencies.
· Support maintenance during plant outages.
· Perform light maintenance tasks and completion of assigned PM's.
· Comply with Cancarb established processes and procedures.
· Work scheduled and unscheduled overtime when necessary.
We offer a dynamic, team-oriented, and individually rewarding work environment, including a competitive compensation package.
Those who satisfy the above requirements and are interested in applying for this position are invited to send their resume, quoting "Utility Operator" , by November 25, 2022.
Thank you for your interest. Only candidates considered for an interview will be contacted.
Job Types: Full-time, Permanent
Schedule:
8 hour shift
Monday to Friday
Ability to commute/relocate:
MEDICINE HAT, AB T1C 1T9: reliably commute or plan to relocate before starting work (required)
Work Location: One location