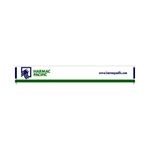 Website Harmac Pacific Pulp
Full Job Description
Join a company that prides itself on putting its people first
Competitive remuneration starts at $39.14/hr
A great opportunity for a dedicated Power Engineer to work in a team-focused environment
About the Organization
Created in 2008 and privately held, Harmac Pacific Pulp operates a Northern Bleached Softwood Kraft pulp mill on the east coast of Vancouver Island near Nanaimo, BC. Nanaimo Forest Products (NFP) Ltd., the owner of the Harmac Pacific trademark, restarted the mill with a single production line on October 3, 2008. Since that time the mill has grown to two production lines and a capacity of 380,000 tonnes of world-class pulp per year.
Key to Harmac's success is the employee ownership model. Our employees are very active participants in the running of the business and have 2 members that they appoint to the company's 6 seats on its Board of Directors.
The future of Harmac Pacific Pulp is looking bright. Through extensive capital investments, the organization has made significant improvements to productivity and reliability. In addition, as of 2013, the installation has been complete of a 25 MW Green Energy turbo-generator which we currently use to sell power to BC Hydro.
About Nanaimo, British Columbia
Nanaimo, located on the southeast coast of Vancouver Island in British Columbia, is one of the premier locations for a pulp mill in the world. Nanaimo is also a great place to live. As the transportation, services, and health care hub for the central and north island, Nanaimo services the surrounding areas of over 100,000 people. Recreational opportunities are endless with access to extensive community recreation facilities and unmatched outdoor activities such as boating, skiing, biking, and golfing. Nanaimo is located just 20 minutes by floatplane from Vancouver and 90 minutes by Ferry.
About the Opportunity
Harmac Pacific currently has an exciting opening for full-time 3rd or 4th Class Power Engineers to join our Steam and Recovery Department in Nanaimo, BC. This position comes under a Labour Agreement with the PPWC Local#8 union and is scheduled on a 12-hour per day work week.
To qualify for this role, you should have a 3rd or 4th class Power Engineering Certificate.
The successful candidate must be able to participate as a member of a team of business partners who have a common interest in the success of the business. You are an independent self-starter, with strong interpersonal and communication skills. You are highly organized and adaptable to changes in the work environment.
Along with your qualifications, you will be a proven team player who is excited about contributing to the business as a whole. We value initiative and the willingness to work with others to move our business forward.
About the Benefits
You will be part of the staff employee group. This position is a full-time salaried position and offers competitive compensation starting at $39.14/hr as well as a wealth of benefits including Dental, EHB, AD&D, Group Life, and Long Term Disability coverage, and a retirement benefit. The company and union provide their own Short-Term Disability Plan which also applies to Staff employees.
Our employees are highly motivated, hard-working, and dedicated to their job – but that's not the only reason to come to work. It is also about having fun, learning new things, meeting with a great group of people, and being part of something you believe in. Our employees enjoy annual activities including a Curling Bonspiel, Golf Tournaments, Fishing Derby, Holiday Parties, and a mill housekeeping and pizza day. We also organize social events to celebrate milestones for the organization.
Best of all, you will be joining a company that prides itself on putting its people first. This is a job that will truly enrich your life both personally and professionally!