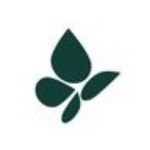 Website Pieridae Energy
Full Job Description
Calgary
Suite 3100, 308-4th Ave. SW
Calgary, Alberta TP 0H7
info@pieridaeenergy.com
Summer Student – Waterton Gas Plant Operator
Company profile:
Position Title:
Pieridae Energy Limited is a majority Canadian-owned corporation headquartered in Calgary,
Student Gas Plant Operator
Alberta. An integrated midstream corporation, our focus is the exploration, extraction and
Job Type:
processing of natural gas. Our footprint spans over one million gross acres in the Foothills and makes
Temporary – Union position
up some of the largest conventional reservoirs in North America.
Reporting to:
Key responsibilities:
Foreman, Plant Operations
Location: • Responsible for the safe operation of a 1st class, 3000 e3m3/d sour gas plant with
fractionation unit, stabilization unit, deep cut, sulphur plant, and all associated utilities.
Waterton Gas Plant
Responsible for isolation and permitting activities in a large industrial setting.
Must meet the requirements of WHMIS, ABSA, and ASME codes as required.
Must maintain an Operator log and operate the site's power boilers in compliance with the
regulations.
Must follow and apply the site's safe work procedures.
Must be prepared to respond to an emergency and follow the site's emergency response
plan.
Education, experience and skills:
Experience in sour gas processing facilities preferred but not essential.
Minimum 4th class power engineering certificate of competency.
5th Class driver's license required.
Current certification in HS alive, First Aid, WHIMIS, TDG
Demonstrated ability to adapt to process changes and modifications.
Demonstrated computer literacy and knowledge of automated operations systems.
Excellent communication skills
Proven analytical and problem-solving skills.
Excellent organizational and project management skills
Work well with others in a fast-paced environment.
Ability to work twelve hour rotating shifts and cover other operators during their absences.
Pieridae is an equal opportunity employer committed to diversity and inclusion. We are pleased to
consider all qualified applicants for employment without regard to race, color, religion, sex, national
origin, age, disability, protected veterans status or any other legally protected factors.
Accommodation for applicants with disabilities is available upon request during the recruitment
process.
PLEASE EMAIL RESUMES AND COVER LETTERS TO HR@pieridaeenergy.com