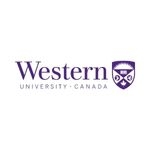 Website Western University
Full Job Description
Classification & Regular Hours
Hours per Week: 40
Hourly Rate: $38.99, increasing to $42.15 upon completion of IMT certification, provided by Western.
About Western
Considered Canada's most beautiful University, Western's main campus spans 400 acres of Gothic-style buildings mixed with modern LEED-certified capital structures providing an idyllic environment for our community of scholars. The university is located in London, Canada, a safe, vibrant and welcoming community of more than 350,000 people serving as a regional medical and industrial hub for southwestern Ontario.
About Us
Facilities Management is responsible for the planning, development, engineering, construction, operation, maintenance and stewardship of all the buildings, infrastructure, sites and services within Western's campus community. Our integrated team provides excellence in creating and maintaining Western's facilities and in serving the community. Our vision is to be recognized as the leader in facilities management among research intensive universities worldwide.
Responsibilities
The Stationary Engineer will manage, operate and maintain boiler plants, chiller plants, steam/condensate and chilled water distribution systems, bio-waste incinerators, emergency diesel generators, air compressors, auxiliary and associated equipment and other related processes.
Qualifications
Education:
Ontario High School Secondary diploma or equivalent
Completion of Power Engineering Program as recognized by an accredited post-secondary institution or equivalent is preferred
Certified and registered as a 2nd Class Stationary Engineer as recognized by Technical Standards and Safety Authority (TSSA) or working to acquire and maintain 2nd Class Stationary Engineer Certification in the prescribed time frame
Certified and registered Gas Technician 1 (G1) as recognized by Technical Standards and Safety Authority (TSSA) or complete and maintain the Industrial Maintenance Technician (IMT) Gas Certificate as recognized by the Technical Standards and Safety Act (TSSA) as developed for Western University
Experience:
At least three years of experience as a 2nd Class Stationary Engineering or appropriate level of experience expected at 3rd or 4th Class level in the operation and maintenance of a Stationary Power Plant
Experience working in a first-class Stationary Power Plant is preferred
Knowledge, Skills & Abilities:
Comprehensive knowledge of occupational hazards and safety precautions applicable to the Stationary Engineer position
In-depth understanding of tools, equipment, principles, materials, and terminology associated with the Stationary Engineer position
Basic understanding of other positions within Facilities Management with which you interact
Comprehensive knowledge in the current versions of all applicable legislation, regulations, codes and standards
Ability to investigate, identify, analyze and document information in written or electronic form and resolve problems
Ability to meet physical demands of the role, including to lift and transport materials, bend, excavate, climb and reach repetitively
Ability to work well in a team environment as well as autonomously with minimal supervision
Ability to work in confined spaces or in areas containing designated substances found within OH&S Act as required
Ability to perform tasks in emergency situations
Ability to interpret and work from electronic/written operation instruction sheets as well as mechanical electrical and geographical drawings/maps and produce quick-sketch working diagrams
Comprehensive electronic, oral and written communication skills, including ability to listen fully and respond courteously to instructions, questions and comments
Dependable and co-operative, with ability to interact with others in positive ways which develop mutual understanding, respect and productive relationships
Organized with ability to order work materials, tools, and support staff in the shop and on the job site
Union Statement
Western welcomes applications from all qualified individuals; however, it is the university's policy to give first consideration to qualified IUOE applicants.
Background Checks
Please note, successful applicants may be required to produce a current police information record check(s) from a police service prior to commencing employment.
Western Values Diversity
The University invites applications from all qualified individuals. Western is committed to employment equity and diversity in the workplace and welcomes applications from women, members of racialized groups/visible minorities, Indigenous persons, persons with disabilities, persons of any sexual orientation, and persons of any gender identity or gender expression.
Accommodations are available for applicants with disabilities throughout the recruitment process. If you require accommodations for interviews or other meetings, please contact Human Resources at hrhelp@uwo.ca or phone 519-661-2194.
Please Note:
Effective September 7, 2021, all employees and visitors to campus are required to comply with Western's COVID-19 Vaccination Policy.
We thank all applicants for their interest; however, only those chosen for an interview will be contacted.