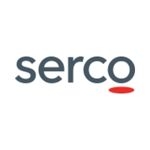 Website Serco North America
Full Job Description
Position Description:Are you a self-starter always thinking of better ways to do things? Are you looking to be part of a dynamic team focused on providing top-quality services to customers? If yes, please keep reading! As a member of Serco's dynamic team, your expertise and collaborative skills will make a positive impact towards our military defense and safety of our soldiers.
As the Royal Canadian Air Forces' prime service provider at 5 Wing Goose Bay, Labrador, our team delivers comprehensive air operations, emergency services, logistics and engineering expertise to the Department of National Defence. We work on behalf of DND's "no fail" mission at Goose Bay: supporting NORAD operations for the projection of air power on the north and northeast coasts of Canada, while supporting military training for the Canadian Armed Forces, Allies and NORAD. 5 Wing Goose Bay provides effective training facilities, adaptable infrastructures, and a unique, austere, and challenging training location. Currently, Serco Canada has over 1,200 employees across four provinces, including a strong and growing Indigenous workforce.
You will be part of a team that works closely with the military customer and other Serco teams to deliver quality and efficient services to DND. The Serco team has been recognized as one of Atlantic Canada's Top Employers for 4 years in a row and received the prestigious Atlantic Canadian Aerospace and Defence Association. Industry Excellence Recognition Award for Gender and Diversity Excellence.
In this role, you will:
Oversee the operation of the CHP and remote boilers, control systems, and auxiliary equipment such as Air Compressors, Water Softener Plant and other plant equipment to meet steam demand loads for all facilities connected on the Steam distribution system.
Monitor and inspect plant equipment to ensure efficient, safe operation of all related equipment/systems.
Maintain logs as directed and record all conditions concerning the Plant.
Direct subordinate employees in performance of section tasks and responsibilities.
Overseeing all activities of other trades personnel who may be working in the Plant.
Act as Chief Operating Engineer when required as per the NL Boiler, Pressure Vessel and Compressed Air Regulations, and the NL Public Safety Act.
Review and schedule work priorities, assign personnel, resources and materials to complete jobs and work orders, in a manner consistent with quality, time and cost requirements so as not to affect the operational requirements of the steam generation.
Perform minor mechanical tasks, and maintenance on plant equipment while on shift.
Analyze and record instrument readings and equipment malfunctions and make adjustments or minor repairs as required.
Inspect work site regularly for adherence to safety standards, plans and schedules.
Preparation of cost estimates for CHP system repairs when required.
Recommend and implement approved changes to work methods, procedures and equipment to improve efficiency, and effectiveness within the CHP.
Ensure staff is properly trained in duties, procedures and policies.
Train apprentices to Power Engineer standard and endorse appropriate documentation.
Participate in assigned training/certification to perform work of the contract.
Perform hands on work in support of section service delivery objectives.
Responsible for performance management of subordinate employees, including authority to initiate corrective action in line with HR approval model.
Ensure all assigned deliverables and other reports are completed accurately and on time.
Ensure that standards for the accomplishment of short-term priorities are clearly articulated to staff and that resources are made available to achieve the standard.
Communicate key business objectives to front-line staff.
Visibly demonstrate Serco Values and work practices and ensure that all staff across the organization are practicing these Values daily.
Other related duties relevant to this position as may be required.
Qualifications:To be successful in this role, you will have:
Possession of a valid Interprovincial Power Engineering Second Class Certificate of Competency or Second Class Certificate valid in the Province of NL is required.
Three years' experience as a shift supervisor in a heating and power plant.
Possession of a valid Class 5 NL Driver's license.
Ability to obtain and maintain an Enhanced Reliability security clearance is required. May be required to upgrade to Secret Level II (dependent upon customer's security requirements).
Excellent computer skills in MS Office suite.
Comprehensive understanding of concepts and principles within own discipline and knowledge of others.
Ability to evaluate risk and related mitigation strategies.
Ability to successfully pass a pre-employment drug and alcohol screening test.
Ability to obtain a drivers abstract.
Contractual understanding of SOW and labour agreements.
Communicates effectively – able to articulate ideas in a clear and persuasive manner.
Supervises people effectively – follows through with performance management including objective setting, regular feedback and review.
Possess a Basic understanding of Project Management Principles and how to apply them successfully.
Hourly Rate: $57.78 hours per week: 40
Serco has had a significant, stable presence in Canada for several decades – anchored in the defence space by our contract to provide comprehensive air navigation and base management services at 5 Wing Goose Bay, Labrador. If you are interested in supporting and working with our military and a passionate Serco team- then submit your application now for immediate consideration. It only takes a few minutes and could change your career!
Company Overview:
Serco Inc. (Serco) is the Americas division of Serco Group, plc. Serco serves every branch of the U.S. military, numerous U.S. Federal civilian agencies, the Intelligence Community, the Canadian government, state and local governments, and commercial clients. We help our clients deliver vital services more efficiently while increasing the satisfaction of their end customers. Headquartered in Herndon, Virginia, Serco Americas has over 9,000 employees and is part of a $4 billion global business that helps transform government and public services around the world. At Serco, our employees are our most valuable asset – we listen, respect and support them throughout their career at Serco. We invite you to become part of our dynamic team. Serco is an equal opportunity employer committed to diversifying our workforce (Race/ Color/ Sex/ Sexual Orientation/ Gender Identity/ Religion/ National Origin/ Disability/ Vets).
To review Serco benefits please visit: https://www.serco.com/na/careers/benefits-of-choosing-serco.
If you require an accommodation with the application process please email: careers@serco-na.com or call the HR Service Desk at 800-628-6458, option 1. Please note, due to EEOC/OFCCP compliance, Serco is unable to accept resumes by email.
Serco does not accept unsolicited resumes through or from search firms or staffing agencies without being a contracted approved vendor. All unsolicited resumes will be considered the property of Serco and will not be obligated to pay a placement or contract fee. If you are interested in becoming an approved vendor at Serco, please email Agencies@serco-na.com.
COVID-19 Regulations: Serco complies with all applicable COVID-19 requirements. This may require employees to be vaccinated against COVID-19, provide attestations regarding vaccination status and/or COVID-19 testing, or satisfy other conditions of employment that Serco deems appropriate, and employees may be required to show proof of vaccination and/or negative COVID-19 test results as a condition of employment (except in limited circumstances where an employee is legally entitled to an accommodation).