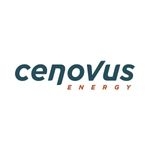 Website Cenovus Energy
Full Job Description
Worker Type: Employee
Group: Production 2A Department
Job Post End Date: 01/29/2023
About this opportunity:
Cenovus Energy is currently recruiting for a Production Technician to join the crew of the SeaRose FPSO (Floating, Production, Storage and Offloading) vessel. The role focuses on maximizing production by ensuring the safe and effective operation of process and utility equipment. The Production Technician monitors, completes start-up, shut down, and equipment preparations for maintenance/inspection in accordance with Cenovus Energy Policies and Procedures. This position requires adherence to regulatory requirements and offshore industry standards, to achieve established objectives in the most productive, cost effective and safe manner possible.
This position is based offshore Grand Banks, Newfoundland and Labrador, Canada. The successful candidate is required to travel and work offshore 12 hours per day on a 3 weeks on/3 weeks off rotation.
About Cenovus:
We're a Canadian-based integrated energy company headquartered in Calgary. We're committed to maximizing value by sustainably developing our assets in a safe, innovative, and cost-efficient manner, integrating environmental, social and governance considerations into our business plans.
We operate in Canada, the United States and the Asia Pacific region. Our operations include oil sands projects in northern Alberta, thermal and conventional crude oil and natural gas projects across Western Canada, crude oil production offshore Newfoundland and Labrador and natural gas and liquids production offshore China and Indonesia. Cenovus's downstream operations include upgrading, refining and marketing operations in Canada and the United States.
Cenovus is the operator and majority owner of the White Rose field and extensions, located approximately 350 km offshore Newfoundland and Labrador. West White Rose is a concrete based drilling platform, which will access resources in the western part of the existing White Rose field and use the SeaRose floating production, storage and offloading (FPSO) vessel for processing within our Atlantic Region Operations.
Cenovus's downstream operations include upgrading, refining and marketing operations in Canada and the United States.
For more information, visit
cenovus.com
Why we work at Cenovus:
Safety as a core value

Competitive compensation

Employer paid benefits: health, dental, vision & more

Volunteering opportunities

Community Investment activities

Inclusive work environment

Career progression/internal mobility opportunities

Company/team building events
Work Environment:
This is a full-time, permanent position working offshore 12-hours per day on a 3 weeks on/ 3 weeks off rotation.

This position is based offshore Grand Banks, Newfoundland and Labrador, Canada

This is a safety sensitive position and will be subject to offshore pre-placement Fitness for Work assessments, which includes drug and alcohol screening, a CAPP medical and BST/HUEBA testing

Must be able to travel via helicopter and boat. This position requires the successful candidate travel offshore, therefore you will be required to obtain and maintain medical clearance and obtain all required training necessary for offshore travel
Responsibilities:
Ensure all work control processes are adhered to daily (i.e. Permit to Work)

Routine rounds of the production and turret facilities, monitor operations

Learn and understand the roles and responsibilities of the Control Room Operator; Technician is expected to progress to competent control room operator status

Participate in the on-board Safety Awareness Program

Carrying out safe and optimum operation of FPSO Processing Facilities by monitoring and controlling processing equipment, Protective Systems (Fire & Gas and ESD) and all support systems

Ensuring a high standard of housekeeping and safe work practices, protection of the environment to be a consideration at all times

Identifying plant, equipment, and process isolations within the bounds of the Permit to Work system and implementation of Mechanical Isolations

Take actions to prevent or rectify abnormal plant and production situations

Participate as a member of the emergency response team

Perform First Line maintenance, within designated limits of competence, and report faults on plant and equipment to maximize plant availability

Allocated sections of the FPSO facilities as required, and maintaining daily logbooks regarding these areas

Being fully aware and if required, involved in all ongoing work on the FPSO process systems

Test quality to set specifications for produced water overboard.

Area Authority under Permit to Work System for all Process areas on the FPSO

Monitor routine discharges such as produced water, to ensure they meet regulatory requirements

Provide training and mentorship to future Production Technicians
Qualifications:
Must be legally entitled to work in Canada

High School diploma and Technologist or Industry Certification

4th Class Power Engineer Certificate of Competency or other Industrial / Marine certification (CAPP)

Training as required by the CAPP Standard Practice for Training and Qualifications of Personnel, Transport Canada, other regulatory requirements, and company required training as per the approved Cenovus Training Matrix

Minimum 5 years of related experience in an upstream oil and gas industry

Effective knowledge of current offshore legislation and company procedures

In-depth knowledge of offshore operations and the oil and gas industry
At Cenovus we embrace diversity of thought, experience and backgrounds to help us make better business decisions, address our challenges, seize opportunities and unlock innovative solutions. We define diversity as the variety of people, including all of the unique attributes of our staff, as well as the variety of ideas within our organization. Building an inclusive workplace by drawing on the skills and talents of a diverse workforce provides Cenovus with a competitive advantage. We believe it's important to maximize the potential of everyone who works for our company and ensure people feel respected, appreciated and heard. We define inclusion as 'diversity in action,' creating an environment of involvement, respect and connection, where various ideas, backgrounds and perspectives are harnessed to create business value.
If you require accessibility assistance to complete the on-line application or otherwise apply for an open position with Cenovus, its subsidiaries and affiliates, please email
careeropportunities@cenovus.com
.
Consistent with the Accords Act, residents of Newfoundland and Labrador specifically and Canada generally, who are qualified, will be given first consideration for training and employment.
Note: The application deadline for this position is 11:59 PM MT January 29, 2023
This posting represents the desired scope, accountabilities, skills and experience requirements of the job. These requirements may be modified to support business needs. Title and compensation administration will be based on the skills and capabilities of the successful incumbent.
Notification
To be considered for a position, please click Apply and create an account or sign in to your Cenovus Careers profile.
Immediately following successful submission of your online application, you will receive an online notification confirming Cenovus's receipt of your resume.
Only those applicants who apply directly to a posted position and are selected for an interview will be contacted. We will not accept agency or third-party candidate submissions.
To follow the status of your application, log in to your Cenovus Careers profile and click on the appropriate job under 'My Applications'.
Interested in this opportunity? Click the Apply link.
If you are a CURRENT EMPLOYEE please apply by going to our
Internal Career Site