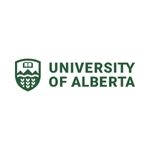 Website CCIS
Qualifications
teaching: 1 year (Preferred)
Full Job Description
The Calgary Catholic Immigration Society's Power Engineering Training Programs supports Canadians and landed immigrants to access employment in the industry by providing them with comprehensive fast-track training including extensive safety trainings and certifications, theoretical and technical components as well as hands-on experience that meet industry needs.
Description:
We are looking to hire an experienced 4th or 3rd class Power Engineer or higher who would like to give back to the community and the industry by instructing Canadians and new Canadians to become the future employees in Alberta's workforce and become a part of our unique and innovated environment.
At CCIS, we offer 5th class power engineering training programs, and we are looking for substitute instructor who can teach the 5th class power engineering theory and prepare them for ABSA examinations.
Our successful candidate will be an energetic leader of students with well-developed communication skills. Being highly organized and capable of working in both team and independent settings will be the key to a successful candidate. The candidate will use his/her experience to supplement PanGlobal excellent curriculum and prepared resources.
Key Responsibilities:
Instruction mainly at the 5th level. Potential for instruction in other classes as required
Preparation of learning resources and course materials including quizzes, weekly exams and end of unit exams
Organization and supervision of practical assignments and assessments
Provision of one-on-one student tutorial support as required
Conducting student evaluations and maintaining student records
Seek feedback from students on instructional effectiveness and relevance
Participating in course and program reviews and maintaining contact with relevant industries
Curriculum development and re-development
Qualifications:
4th Class or 3rd Class Power Engineering certificate (minimum) or higher;
A related trade certificate and minimum five years of related experience in the field are considered an asset.
Degree or CACE (Certificate in Adult and Continuing Education) would be an asset.
Previous instructional experience would be an asset.
Willing to work flexible schedule as operational needs require
Willing to work as full time or part time or fulfill the contract
Remuneration: Salary will commensurate with education and experience.
We thank all applicants for their interest in working at CCIS-OGTP. However, only those selected for an interview will be contacted.
Job Types: Full-time, Contract
Salary: $30.00-$35.00 per hour
Schedule:
8 hour shift
Monday to Friday
Experience:
teaching: 1 year (preferred)