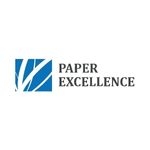 Website Paper Excellence
Full Job Description
Meadow Lake Mechanical Pulp Inc. (MLMP) is the world's first successful zero-effluent-discharge market pulp mill that is a state-of-the-art, chlorine-free bleached chemi-thermo mechanical pulp (BCTMP) facility employing 192 employees with annual production capacity of 420,000 ADMT. The mill operates 24 hours a day and 365 days of the year.
MLMP is one of six operating Paper Excellence Canada mills. Start your career today with our growing company. We offer a safe, team focused, engaging non-union work environment, opportunities for training and development along with competitive wage and comprehensive benefits package. Meadow Lake is located in west central Saskatchewan in the beautiful boreal forest area, where outdoor enthusiasts thrive on the abundant nature of rural Saskatchewan.
Reporting directly to the Shift Team Leader you will work with the assistance of the shift team. The Third Class Power Engineer will operate equipment with appropriate engineering practices in accordance with the Saskatchewan Boiler & Pressure Vessel Act & Regulations.
Responsibilities:
Maintain a safe and efficiently operating plant
Responsible for routine duties, testing, rounds, and operation of the hygienic water system, Krofta clarifier, pumps, auxiliaries, sludge press, polymer feed systems, sludge bunker and conveyors, settling ponds, etc.
Carry out routine and preventative maintenance such as oil checks, greasing of valves, and other maintenance as required
Monitor and inspect plant equipment, valves, gauges, alarms and measure temperature, pressure and fuel flow, to detect leaks or other equipment malfunctions
Qualifications:
Interprovincial Third Class Power Engineer Certificate is preferred
Previous manufacturing experience—pulp experience is mill preferred
Flexible, well organized and ability to multi-task
Excellent communication and interpersonal skills
A high sense of urgency with regards to operational requirements
This is an exciting opportunity within a rewarding team environment for an individual who is energetic and enjoys continuous improvement. Are you eager to enhance your skills and develop your career with Paper Excellence?