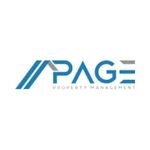 Website Page Property Management
Full Job Description
Page Property Management is an industry leader in the development, construction and management of commercial and residential properties; primarily in the Halifax region. With an existing portfolio of over 4 million square feet, including the new Nova Centre, Page continues to expand its portfolio by investing in exciting projects. Page is committed to attracting highly talented people, who share our passion for the industry, and commitment to provide exceptional tenant service.
Based on a continued growth, we are looking for a Power Engineer to add to the team. Reporting to Chief Building Engineer, the Power Engineer is responsible for servicing and maintaining a variety of HVAC equipment; including chiller refrigeration and boilers.
What We Offer?
Competitive wages;
Health and dental benefits;
GRRSP matching program;
Furniture discount with sister program Atrium.
Responsibilities:
Ensure the safe operation and maintenance of boiler systems and the associated boiler pumps;
Ensure the safe operation and maintenance of chillers water towers, water tower chemical feed system, pumps, and fans;
Enter proper chiller (log) records as per the power engineers regulations;
Ensure the safe operation and maintenance of air handling equipment, (AHU'S, compartmental fan coils, VAV's etc.);
Ensure the safe operation and maintenance of the hydronic water delivery systems (thermal storage tanks, expansion tanks, radiant heaters and associated pumps);
Ensure the safe operation and maintenance of mechanical humidification systems, heat exchangers, heat recovery systems and domestic hot water tanks;
Perform routine safe operational and maintenance tasks associated with the Life Safety Systems;
Perform routine inspection and testing of miscellaneous equipment and building infrastructure devices to ensure proper operation;
Perform repair and general maintenance duties associated with building system;
Document air compressor readings and perform weekly maintenance;
Use the building control system to identify operational and control issues, to diagnose control issues and operate the equipment via the BAS system;
Track and log all gas, water, and hydro readings and provide to the Chief Building Engineer;
Monitor and maintain water treatment on the cooling towers;
Test run the safety and standby equipment weekly, UPS, Generator testing;
Provide access and assistance to sub-trades as required.
Qualifications:
Education and Experience:
Must have valid 4th Class Power Engineer license (at minimum);
Previous experience (minimum 1 year) in a Power Engineer role, maintaining and servicing equipment is required.
Relevant Skills and Knowledge:
Solid understanding of building and operating systems;
Understanding of various building control system;
Familiarity with PM programs;
In-depth knowledge and experience using Energy Management Systems;
Comfortable using a variety of hand and power tools, and job specific equipment;
Problem solving abilities;
Ability to work under pressure and juggle multiple priorities;
Strong customer service skills, and ability to promote positive tenant relations;
Strong team player;
Ability to make effective technical decisions in emergency situations;
Solid computer skills – proficient in Microsoft Office Suite;
Ability to focus on multiple priorities in a fast-paced environment;
Job Type: Full-time
Flexible Language Requirement:
Schedule:
Work Location: One location