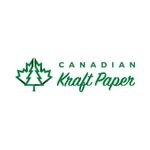 Website Canadian Kraft Paper
Full Job Description
Responsibilities
As a Power Engineer in our 1st Class Plant, you will be reporting to the Steam and Recovery Supervisor and responsible to ensure the safe and efficient operation of the Recovery and Power Boilers. We are currently recruiting for;
4th class and 3rd class power engineers
2nd class and 1st class power engineers Qualifications
4th Class Power Engineering Ticket with the ability to obtain 3rd Class is required;
Able to work both independently and in a team environment;
Strong focus on safety;
Able to analyze and trouble shoot;
Strong communication skills;
Ability to work 12 hour shifts days and nights on a 4 on and 4 off rotation
Canadian Kraft Paper offers competitive wages and a group benefits package that helps take care of you and your family; including health, dental, life and AD&D insurance. Providing a company sponsored pension plan, is another way that we help provide a future for our employees. Canadian Kraft Paper understands that what defines a person is more than just their career; that's why we support a work/life balance so that you can live the life that makes you……YOU!
This is a unionized position.
The starting wage of an entry level rate of pay for a 4th and 3rd Class Power Engineer is $28.46 hourly.
Job Types: Full-time, Permanent
Salary: $28.46 per hour
Schedule:
Work Location: One location