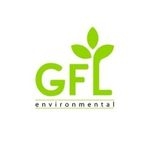 Website GFL Environmental
Full Job Description
Job description
Processing Facility Operator
GFL's plant operators are leaders of safety and efficient operating practices. You will be accountable for day-to-day facility operations, ensuring that all equipment and systems are being operated to GFL standards. Using your technical expertise, you will conduct operations relevant to the optimization of
Key Accountabilities
· Loads and offloads products and waste as required
· Heavy Equipment operation as required: Wheel loaders, forklifts, skid steer.
· Sampling and testing petroleum & chemical products.
· Analyzing and recording production data and maintaining logs.
· Operates, monitors and controls process levels, temperatures, pressures and flows for applicable utilities, processes, and systems in a safe and efficient manner.
· Actively participates in safety meetings and identifies and reports all incidents and assists in investigations.
· Responsible for boiler operation, testing and maintenance.
· Ensures that required documentation is timely, accurate and legible
· Maintains safe and clean equipment and work area
· Acquires and maintains adequate certifications as required.
· Performs emergency operations activities as needed.
· Ensures quality control of finished products as required.
· Ensures proper segregation of waste to enhance quality and to optimize processing costs.
· Follows Environment, Health and Safety policies, procedures, and all environmental protocols and requirements
· Performs other operational duties as assigned
Experience, Qualifications & Education
· 4Th Class Power Engineering Certification of Competency or higher.
· Minimum of 1 year of relevant industrial/ Oilfield experience is required.
· Knowledge of chemical properties and petrochemical processes.
· Knowledge of the trucking industry, it's people and equipment.
· Air brakes, Class 3 or higher is an asset but not required.
· Available to work 8 or 12hr shifts (possible night shifts) as required.
· Ability to work independently and under minimal supervision.
· Available to be on-call in rotation and respond to plant related issues immediately when on-call
· Physically capable of meeting the requirements of the position which includes shoveling, moving/lifting heavy items, extensive walking and or changes in physical tasks assigned.
· Ability to perform timely and proactive assessment of problems, e.g.-addresses safety related issues, mechanical issues or process related situations that may require immediate attention.
· Communicates thoughts and ideas effectively, both written and verbally.
· Willing to be trained on unfamiliar processes and equipment within established guidelines and regulatory compliance.
· Effective organizational and interpersonal skills.
· Experience working with Microsoft Office and other computer systems would be considered an asset (other programs are beneficial)
· Legally eligible to work in Canada
This is a safety sensitive position. Offers of employment are conditional upon successful completion of required medical, physical, drug and alcohol testing.
GFL Environmental is an equal opportunity employer and encourages applications from all qualified individuals. We thank you for your interest. Only those selected for an interview will be contacted.
Job Types: Full-time, Permanent
Benefits:
Casual dress
Company events
Dental care
Disability insurance
Employee assistance program
Employee stock purchase plan
Extended health care
Life insurance
On-site parking
Paid time off
RRSP match
Tuition reimbursement
Vision care
Wellness program
Schedule:
10 hour shift
8 hour shift
Day shift
Evenings
On call
Overtime
Supplemental pay types:
Work Location: One location