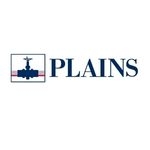 Website Plains All American Pipeline
Full Job Description
Plains Midstream Canada (PMC) is an industry-leading transportation and midstream provider specializing in transportation, storage, processing and marketing solutions for crude oil and natural gas liquids (NGLs). PMC also operates strategically-located facilities for crude oil and NGL storage, separates NGL from natural gas and fractionates NGL into pure liquid petroleum gas (LPG) products, including propane and butane.
Fueled by our strong leadership team and a dedicated employee base, combined with our expertise in marketing, logistics and our asset base, PMC is well-positioned to provide our customers with flexible, value-added services now and in the future.
Our Operations department is a talented group of professionals who are committed to conducting our business in a manner that ensures the safety and security of the public, our employees and contractors, our assets and the environment. We want consistent and predictable operations done the right way, every time.
Plains is looking for a highly motivated Pipeline Technician for our storage terminal located in Windsor, ON. The ideal candidate will excel in a team environment and be responsible for the safe, efficient, reliable operations of the facility.
Responsibilities:
Responsible for operating, maintaining and/or repairing equipment and systems, equipment start-up, shutdown, and isolations;

Work effectively in a team environment to monitor, log, resolve and escalate operation and safety issues;

Ensure compliance with all regulatory standards, policies, procedures, and site specific training;

Maintain appropriate records and documents, submit reports as required;

Load and offload rail cars;

Manage NGL's into/out of storage caverns;

Perform sampling of NGL products in a lab environment; and

Maintain the work area and equipment in a clean and orderly condition, follow prescribed safety regulations.
Qualifications:
Minimum grade 12 education required with the ability to work a regular "on call" 12 hour rotation;

4th class power engineering certification, Gas processing certification and/or equivalent trade ticket would be an asset;

Ability to work alone with minimal supervision;

Ability to safely lift 50 pounds, climb ladders, stairs and work outside in all weather conditions;

Preference will be given to those with basic excel, word, and HMI skills;

Strong mechanical aptitude;

Previous experience in gas/NGL processing and/or field operations would be an asset;

Self-motivated and energetic with effective written and verbal communication;

Strong computer and problem solving skills are an asset;

Ability to identify opportunities for optimization and improvement;

Permanent residency within 100 km of the Plant is a condition of employment;

Pre-employment medical assessment is required;

Must be able to present a valid driver's license with a clean abstract;

Cleared criminal history (background) and satisfactory reference checks;

Compliance with the Company's drug and alcohol policy including pre-employment D&A testing; and

Compliance with the Company's requirement to be clean shaven to ensure proper fit of emergency PPE.
Our employees drive our success. At Plains, hard work is rewarded with competitive compensation and a top-tier benefits program designed to keep you safe, healthy and happy. We work hard to deliver exceptional results to our stakeholders while also respecting our employees' need for personal and family time, which is reflected in our great
benefits program
. As part of our goal to be an employer of choice, Plains is also committed to doing business in a sustainable and responsible manner. To learn more about our Sustainability and ESG (environmental, social and governance) initiatives, read our 2021
Plains Sustainability Report
.
We thank all candidates for their interest; however, only those selected for an interview will be contacted.
By submitting your resume, you consent to the collection, use and necessary disclosure of the personal information provided during the application and selection process.
All applicants not chosen for an interview shall have all personal information permanently deleted or disposed of with the exception of their resume, which will be kept on file in the event that another suitable position becomes available.