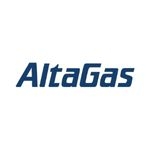 Website AltaGas
Full Job Description
Job Description
Where you will be working:
The Petrogas Fort Saskatchewan Truck & Rail Terminal located in Fort Saskatchewan, Alberta. The Terminal serves as a storage and distribution facility for bulk shipments of LPG, Biodiesel, Vinyl Acetate, RMG & Ethanol by railcar, tank truck, pipeline. Petrogas is an indirect subsidiary of AltaGas Ltd. AltaGas is a leading North American energy infrastructure company that connects NGLs and natural gas to domestic and global markets.
You will:
Work to achieve the safe, efficient, and environmentally sound operations of Fort Saskatchewan Terminal and connecting pipelines.
Adherence to all Site Policies, Standards, Procedures and Practices
Complete day-to-day operational tasks following site operating procedures regarding the operation of the truck racks, rail rack and transloading operations onsite to ensure products are being safely transfer into and out of the facility. (LPG, Biodiesel, Vinyl Acetate, RMG & Ethanol)
Operate onsite boiler when required to provide steam to warm products to enhance product transfer effectiveness.
Complete safe work permitting for maintenance tasks.
Conduct Safe preparation and energy isolation of equipment for site maintenance activities.
Monitoring equipment and identifying variances in conditions
Completing daily paperwork. (Inspections, load sheets, equipment checklists)
Support maintenance personnel with day-to-day tasks when required to assist
Complete General housekeeping and preventative maintenance tasks.
Participate as a member of the Emergency Response Team; actively participate in emergency situations (fire/spill) when required
Assist lead operators in other facility activities when there are no railcars to unload, or other duties deemed necessary for the safe and effective operation of the Fort Saskatchewan Truck & Rail Terminal
You have:
a valid ABSA 4th Class Power Engineering Certificate (Considered an asset)
3-5 years of Hydrocarbon Terminal experience or Hydrocarbon rail loading experience or Rail Transloading experience.
Railcar Safety & Securement Training
Track Inspection qualification (Level 1 or Level 2)
Proficient computers skills (Excel, Word & Outlook)
Must possess the physical capabilities to safely perform all essential aspects and responsibilities of a Terminal Operator position
Must possess the mechanical aptitude to capably handle the operation of terminal equipment.
Demonstrated safety mindset; ability to actively participate in all safety initiatives
A positive attitude and desire to learn / A Self starter, with an initiative-taking approach
Ability to participate as an active member of the Emergency Response Team
Effective communication skills with supervisors and other team members.
This is a safety sensitive position and requires the successful completion of pre-employment drug, alcohol, and fit testing
Must possess a valid Class 5 Driver's License
Previous safety training or current oil & gas safety training certification considered an asset. (TDG, WHIMIS, H2S, FALL PROTECTION, FIRST AID)
Why work at PetroGas?
Petrogas is an indirect subsidiary of AltaGas Ltd which is a leading energy infrastructure company with a footprint in some of North America's most strategic energy markets. Our strategy is simple: to leverage the strength of our assets and expertise along the energy value chain to connect customers with premier energy solutions – from the well sites of upstream producers to the doorsteps of homes and businesses, and to new markets around the world.
To make this happen, we have a talented team of people who are safely and reliably operating our assets in every corner of North America. We are incredibly proud of our team and their commitment to act with integrity, strive for operational excellence, and go the extra mile for our customers and the communities we serve.
For Canadian hires: AltaGas hires personnel on the basis of job-related qualifications. All qualified applicants will receive consideration without regard to a person's ancestry, place of origin, colour, ethnic origin, citizenship, creed, sex, sexual orientation, gender identity or expression, age, record of offences, marital status, family status or disability or any other characteristic protected by applicable law.
For U.S. hires: U.S. affiliates of AltaGas are committed to equal employment opportunity and providing reasonable accommodations to applicants with physical and/or mental disabilities. We value and encourage diversity and solicit applications from all qualified applicants without regard to race, ethnicity, religion, gender, age, national origin, marital status, sexual orientation, gender identity, family responsibilities, matriculation, physical or mental disabilities, political affiliation, genetic information, status as a protected veteran or any other characteristic protected by federal, state, or local law.