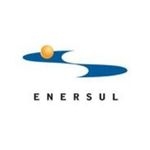 Website Enersul Limited Partnership
Full Job Description
Looking to hire Operator/Relief 4th Class Power Engineer for Plant
Enersul Operations is a Sulphur Handling Facility located 95 km. North of Edson
We Offer:
Competitive Wages & Excellent Benefits.
Wages Starting at $32.88/Hour + Travel Allowance & Shift Differential [Plus Premium when working as a Power Engineer]
Transportation Provided if Living in Edson.
Professional Training
Career Advancement
Variety of work from sulphur forming, water treatment, operating heavy equipment, train loading and operating boiler's at this worksite.
Tickets: H2S Alive, First Aid, TDG, WHMIS
Enersul is a leader in the sulphur handling business and has several plants throughout Alberta, B.C. and around the world.
Benefits:
Vision care
Dental care
Life insurance
Company pension
Employee assistance programs
Job Types: Full-time, Permanent
Salary: $33.95 per hour
Benefits:
Dental care
Employee assistance program
Extended health care
Life insurance
RRSP match
Vision care
Schedule:
Ability to commute/relocate:
Edson, AB: reliably commute or plan to relocate before starting work (preferred)