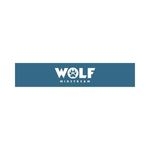 Website Wolf Midstream
Full Job Description
The Organization
Based in Alberta, Wolf is a private company, backed by Canada Pension Plan Investments (CPP Investments). Wolf was formed in 2015 to focus on the acquisition and construction of innovative and sustainable midstream energy infrastructure assets in Western Canada. Wolf's long-term business plan, investment timeline, and continued dedication to finding innovative and sustainable midstream solutions creates a competitive alternative to other midstream companies. Wolf has grown through a series of acquisitions and successful developments, resulting in three businesses based on the Wolf-owned and operated Access Pipeline System, Alberta Carbon Trunk Line, and the NGL North System.
Wolf's mission is to maintain operational excellence, foster strong relationships with customers and stakeholders, and enrich communities while generating superior returns on investments. Wolf has an uncompromising commitment and respect for health, safety, and the environment. Based on a strong set of core values, Wolf's defining behaviors are Act Like Shareholders, Be Customer Focused, Be Courageous, Do the Right Thing and Own It!
The Opportunity
In May 2021, Wolf announced the positive final investment decision for NGL North, a proprietary, integrated natural gas liquids ("NGL") recovery, transportation, and separation system and with it, the formation of Wolf's third business, Wolf NGL. NGL North recovers higher carbon NGL from the Alberta natural gas system that provides fuel gas to the oil sands. By recovering the NGL prior to combustion, NGL North is expected to reduce carbon dioxide emissions in the Christina Lake area by over 200,000 metric tonnes per year. In turn, the specification NGL products produced at Wolf Feedstock Separation ("WFS") in Sturgeon County, Alberta will provide critical feedstock to support Alberta's growing and industry- leading petrochemical complexes.
NGL North is the foundation of an expandable network capable of facilitating increased downstream market development to support the growing Alberta ethylene and propylene-based derivative industries as well as support energy transition globally by supplying cleaner burning fuels to Asia through West Coast marine export supporting decarbonization efforts well underway.
Under the general direction of the Lead Operator, this position is responsible for the efficient and safe operation of the Wolf Recovery Facility (WRF I) and associated pipelines. This position must see safety as a priority while focusing on operating efficiencies, budgets, worker competency, governmental and industry regulation compliance while contributing to a diverse work team.
This is a full-time permanent camp-based position at WRF I, working 8 days on / 6 days off. Transportation to site is provided from major airports in Western Canada or via pool vehicles from select locations.
Key Responsibilities
Assistant Shift Operator, as defined by the Recovery Superintendent
Perform plant rounds and readings to ensure equipment is operating within process parameters
Identify location and operation of all plant equipment and respond quickly to process upsets while maintaining operations best practices, safety of facility, and to minimize plant downtime
Isolate and prepare equipment for maintenance, performing lock-out and tag out and ensuring zero energy isolation is achieved; and properly identify, report and communicate plant equipment and safety deviations through Work Orders, Hazard ID's and Operations Log
Complete assigned tasks; Work Orders, Safety Checklists, Job Hazard Assessments, Critical Job Checklists and the issue of Safe Work Authorizations
Participate in procedure review/development, safety bypass, lock-out and tag-out and the operations training program
Learn the operations of all HMI systems efficiently. Troubleshoot and communicate process deviations and upsets to Senior Operator
Develop a thorough understanding of the plant Emergency Response Plan and properly carry out Emergency Response Procedures as requested by the Incident Commander
Assist and participate in EHS meetings, inspections and all other EHS requirements
Report any health, safety, security, or environmental concerns through HSE management system incident reporting
Ensure Contractor work is performed as per Wolf, EHS and Site-Specific Practices
Accountable for good housekeeping practices throughout the site through weekly / monthly housekeeping duties
Assist with on-the-job training to new hires and Junior Operators to allow increased knowledge and advancement
Provide vacation coverage for the Senior Operator if requested
Provide operations coverage at all NGL facilities as required
Qualifications and Experience
Skills:
A demonstrated safety mindset when operating
Strong technical and troubleshooting skills to resolve complex operational issues
Excellent communication and computer skills
Good organizational and administrative skills
Valid Class 5 Driver's License
Education:
4th Class Power Engineering Certificate – Chemical Engineering Technology, Mechanical Engineering Technology, Gas Plant Operations Certificates, Power Engineering 3rd Class and/or similar technical education are considered an asset.
Experience:
Minimum 3- 5 years operations/maintenance experience in oil and gas industry – Preference given to candidates with direct NGL recovery experience
Health, Safety and Environmental safety training and experience
Valid Class 5 Drivers License
Rewards
Competitive compensation and bonus program
Comprehensive benefits and wellness support including parental leave top-up
Employer matched savings plan
Depending on qualifications, the successful candidate may be offered a position at a more appropriate level.
Interested candidates should apply at www.wolfmidstream.com. We thank all for their interest; however, only those considered for an interview will be contacted.