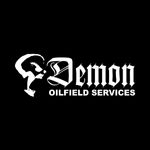 Website Demon Oilfield Services
Full Job Description
Main Duties and Responsibilities
In this role, your responsibilities as the Shift Supervisor, will require a current 4th class power engineer / Special Oilfield Boiler Operator ABSA issued ticket. Duties will include, but not be limited to, rigging in and out of the boiler and its auxiliary equipment, using a boiler to provide heat to the various activities on location including wellheads, Hydraulic Fracturing equipment, drilling and service rigs, tank farms, buffer tanks and third party equipment as required. You will follow all standard operating procedures and policies established by the Demon Oilfield Services Operations department in addition to undertaking, completing and submitting to the Demon Management team and customer representatives all necessary and required HSE, Operational and Training documentation each day.
Minimum Responsibilities breakdown –
Support the Day/Night Shift Supervisor as required on all matters related to the operations at hand.
Second Point of project contact with the office providing details reporting which includes but not limited to:
Daily Day/Night Shift activity reports
Daily site and job specific safety inspections and related documentation
Demon Oilfield Services Liaison to customer representative
Provide relevant details to the Day/Night Shift Supervisor for inclusion in daily billing tickets
Weekly equipment maintenance / condition updates
Abide by all safety precautions, government regulations and company policies and procedures related to the safe operation of the department and in compliance with ABSA regulations.
Promote " Demon Oilfield Services" in a positive manner in accordance with the company directive set forth
Work closely with division manager to ensure that profit and performance objectives are being met.
Promote positive employee morale on all projects reporting any and all concerns / issues to division manager
Ensure compliance enforcing and promoting company HSE programs (eg. COVID Response)
Promote a constant training environment utilizing corporate approved procedures
As required when training new personnel provide bi-weekly staff performance updates
Be familiar with the Demon Oilfield Boiler Operators handbook specifically company adopted practices and procedures.
Maintain proper ABSA certification, as well as diligence with regards to ABSA operational and documentation directives
Shift Information
You will be required to work rotations between days and nights on different work schedules including weekends.
Please note that this is a full-time seasonal position that will be subject to temporary layoff during the off-season (summer) and that a return is anticipated in the fall.
Qualifications and Experience:
Candidates must have a High School Diploma or equivalent, mininum ABSA Special Boiler Operator certificate with a preference given to those with a certificate of competency in Power Engineering mininum 5thclass. Preference may be given to those with a higher certificate in Power Engineering and experience operating oilfield boilers.
Previous experience with mobile oilfield boilers a strong asset.
A strong work ethic and ability to work in small team(s);
A reliable method of transportation to and from work in a timely manner, complete will all prescribed tools and support equipment (tool list supplied in separate document);
Ability to work effectively under pressure, being responsible, resourceful and autonomous.
Ability to work outdoors in remote locations in all environments.
Experience with pumps, piping, heat tracing, hot oil heaters will be considered an asset.
All relevant and required field tickets including H2S Alive, TDG, WHMIS, Standard First Aid etc.
Job Type: Fixed term contract
Contract length: 10 months
Salary: $492.00-$520.00 per day
Benefits:
Extended health care
Paid time off
Schedule:
Experience:
BOILER: 1 year (preferred)