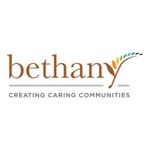 Website Bethany Care Society
Full Job Description
About Bethany
For 75 years, Bethany has been improving the lives of Alberta seniors and adults with disabilities by providing housing, health and community services that honour their spirit and individuality.
Bethany has consecutively won Alberta Top Employer for 15 years for the programs we invest in for our employees. We offer top-up for maternal leaves, generous vacation and leave time, competitive salaries, benefits, and retirement savings programs. We are committed to employee well-being and giving back to our community. We invest in our people because they are the reason for our success.
For more information, check out this video about Working at Bethany

About the Role:
Designed to accommodate a resident population with complex dementia care needs, Bethany Riverview approaches our residents with an open mind and heart, focused on enhancing the quality of life for those in our care. As a Maintenance Worker 2 at Bethany Riverview, under the leadership of the Site Maintenance Supervisor and as part of a team of rotating operators, you will be responsible for the day to day operations of the facility. You will also be responsible for the stewardship of the Centre's assets, and a safe and well maintained physical environment.

What You Will Do:
The Maintenance Worker 2 is responsible for fostering a safe and secure environment for all residents and promoting a culture of service excellence to maintain quality resident centered care through active participation with the Interdisciplinary Team under the supervision of the Maintenance Supervisor and Administrator. In order to contribute to a safe working environment, the Maintenance Worker II must adhere to the ABSA(Alberta Boilers Safety Association) codes and regulations in addition to other related Health and Safety regulations and must be able to meet the minimal physical demands related to the job.is responsible for maintaining the facility's operations in a safe, clean and sanitary condition, ensuring that all utility, electrical and mechanical systems are fully operational.
Individual responsibilities will fall under five main areas of focus:
Service Excellence– promotes service excellence and is responsive to the needs of managers, employees, residents, families and volunteers.
Documentation – accurately and comprehensively documents work orders.
Safety –contributes to a safe environment for residents, the team and self by understanding and adhering to safety guidelines and practices at all times.
Proactive Learning –Demonstrates the vision and values of Bethany and lives out the mission of Creating Caring Communities.
Team Work –works cooperatively with others as an effective team member.

What You Bring:
Grade 12 Education or recognized equivalent, as well as:
3 years' experience as a building operator in the maintenance and repair field preferably in a hospital or large facility environment.
Current ABSA 4th Class Power Engineering Certificate of Competency
Experience with repair and maintenance of plant equipment including but not limited to; boilers, chillers, HVAC equipment, pumps, as well as Water Treatment
Experience operating Building Automation Systems (esp. JCI Metasys)
Ability to follow work order processes and policies for maintenance repair of building
Ability to identify and mitigate unsafe conditions in the work environment, including any reported or observed unsafe conditions within the work environment with priority and on a timely basis.
Knowledge on how to monitor emergency systems including fire alarms systems, security systems, nurse call systems and emergency power systems
Strong knowledge of body mechanics and proper lifting techniques.
An acceptable level of reading, writing, and comprehension of English language skills.
Communication skills and collaboration Skills to work with coworkers in addition to the residents and employees onsite.
Position Information:
Posting Number: 22-6057
Position Number: MW2-RV52-003
Location: Bethany Riverview
FTE: 1.0
Union: Non-Union
Position Type: Full-Time
Shift: Days (09:00-17:15)
Hours of Work/Shift Per Cycle: 10 shifts in a 2 week cycle

How to Apply:
Like what you see and think you have what it takes to join our team? Apply Online at: http://bethanyseniors.com/careers/
All applicants are thanked for their interest.
Bethany Care Society is an equal opportunity employer.
Successful candidates will be required to obtain a Criminal Background Check & provide proof of all mandatory immunizations.
Bethany Care Society complies with the Personal Information Protection and Electronic Documents Act (PIPEDA). By forwarding your resume to Bethany you are consenting to the collection and use of your personal information for this job competition. Your information will be kept strictly confidential.