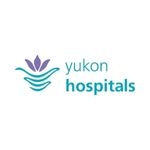 Website Yukon Hospital Corporation
Full Job Description
Main Content
Department
Facility and Security Services
Location
Whitehorse General Hospital
Closing Date
Competition open until filled
Classification/Level
L07/PSAC Bargaining Unit
Employment Status
Regular Full Time
Monthly/weekly hours
1.0 FTE
Start Date
Monday, October 10, 2022
Are you looking to be part of an exceptional and passionate health care team in one of Canada's most spectacular natural environments with vast and stunning wilderness at your doorstep?
Yukon Hospitals strives to cultivate an environment of passionate and engaged people with a culture that values growth, work/life balance, and wellness in helping all our people reach optimal ability. Our organization is an integrated system of hospitals: Whitehorse General Hospital (55 beds), Watson Lake Community Hospital (6 beds) and Dawson City Community Hospital (6 beds).
Reporting to the Manager of Facilities and Security Services, the Maintenance Engineer repairs, maintains and operates on a rotating shift schedule the heating/air conditioning, plumbing, electrical, Hydroclave, fire protection, boilers, medical gas and other related systems, equipment, and services. The incumbent will be required to work primarily at Whitehorse General Hospital (WGH) campus and occasionally at all YHC facilities including, but not limited to, the Watson Lake Community Hospital, Dawson City Community Hospital as well as any auxiliary buildings including all YHC staff housing.
Knowledge, Skills and Abilities Required
Extensive knowledge of mechanical repair tools and techniques;
Knowledge of principles of operation, control, and maintenance of HVAC systems and Medical Air Systems in order to perform maintenance and repair functions on hospital equipment;
Knowledge of safety and health regulations and guidelines as they pertain to the Boiler and Pressure Vessels Act;
Good communications skills, both written and oral;
Good computer skills, knowledge and use of Microsoft Word, Outlook, Excel and Building Control systems;
Ability to utilize knowledge of welding, electrical, carpentry, plumbing and HVAC;
Ability to organize, schedule, prioritize job tasks, and adapt to workload variances and determine parts that are required;
Ability to maintain records and prepare comprehensive and concise reports;
Ability to interpret technical and numerical information;
Ability to work independently with limited supervision;
Ability to deal with constant interruptions, distractions, time pressures, concurrent demands and staff pressures;
Excellent decision making and problem solving skills;
Effective interpersonal skills;
Cross cultural awareness and sensitivity.
The successful applicant is required to have a current 4th Class Power Engineer Certificate; one (1) to two (2) years experience, preferably in a healthcare environment, and a valid Yukon Class 5 Driver's License with a clean driving abstract. The following are considered desirable: Red Seal Trade ticket in Carpentry, Electrical, Plumbing, Millwright, Refrigeration, HVAC, Instrumentation, or Gas Fitter and 4th Class (3, 2, 1) Power Engineering Certification.
TO APPLY: Quoting competition #2022-517, please e-mail your resume to: careers@yukonhospitals.ca
For more information, contact recruitment at careers@yukonhospitals.ca
Visit whitehorse.ca and yukon.ca for more information on Whitehorse and living in the Yukon!
Indigenous Workforce Initiative – We are committed to having a diverse and representative workforce that reflects the community we serve. When applying to YHC Career Opportunities, we invite you to voluntarily self-identify in the email body of your application. Please do so in whatever manner you feel accurately reflects who you are. You will then be connected with Yukon Hospitals' Indigenous Workforce Initiative (IWI), where you can receive support with application materials, hear about additional training or mentorship opportunities, and ask any questions you have. All self-identification information will remain confidential. You are also welcome to contact IWI supports before submitting your application at IWI@wgh.yk.ca or call 867-332-7203.
Yukon Hospital Corporation is committed to employment equity. All qualified candidates are encouraged to apply, however, only those candidates selected for further consideration will be contacted. Unfortunately, at this time, we are unable to consider resumes from international applicants. Candidates must be legally eligible to work in Canada in order to apply, i.e. have Landed Immigrant Status, Work Visa, or be a Canadian Citizen.