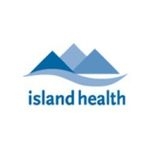 Website Island Health
Job Description:
In accordance with the Vision, Purpose, and Values, and strategic direction of the Vancouver Island Health Authority (Island Health), patient & staff safety is a priority and a responsibility shared by everyone; as such, the requirement to continuously improve quality and safety is inherent in all aspects of this position.
Reporting to the Manager or designate, operates, maintains, and repairs building systems and equipment. Performs trade duties approaching the journeyman level in one or a variety of construction trade areas. Works on building demolition, renovation, and construction tasks, and may be used for building system operation and/or maintenance. Carries out related administrative duties and supervises designated staff.
QUALIFICATIONS:
Education, Training And Experience
Graduation from a recognized program in power engineering. Three (3) years recent related experience; or an equivalent combination of education, training and experience. Certificate of competency as 4th Class Power Engineer.
Skills And Abilities
Communicates effectively, both verbally and in writing.
Deals with others effectively.
Physically able to carry out the duties of the position.
Organizes work.
Operates related equipment.
Reads and interprets blueprints and drawings.
Job Requirements:
https://jd.viha.ca/JD1485.pdf