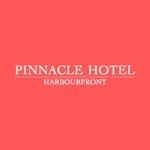 Website Pinnacle Hotel Vancouver Harbourfront
Full Job Description
We currently have an amazing opportunity for a General Maintenance Engineer with an eye for detail to join our team. Reporting directly to the Director of Engineering, the General Maintenance Engineer focuses primarily on preventative maintenance of the hotel building; maintaining the general condition of the hotel and all aspects of basic electrical, carpentry, plumbing, mechanical and painting work.
Key Responsibilities:
Responding and attending to building repair requests.
Communicating with guests/customers when necessary to resolve maintenance issues.
Fixing minor plumbing and electrical problems.
Performing building repair such as drywall, plastering, painting and vinylene.
Maintaining daily logs of operation, maintenance, and safety activities.
Maintaining cleanliness and organization of the work area which includes inventories, requisition (receipt and storage), trash removal and clean up.
Reporting maintenance problems, safety hazards, accidents, or injuries; properly storing flammable materials.
Maintaining complete knowledge of correct maintenance and use of equipment; using equipment only as intended.
Performing additional duties, as assigned.
Qualifications & Experience:
Professional experience and training with power tools, plumbing, electrical and chlorine pool maintenance.
Strong mechanical aptitude.
Class 4 Power Engineer certification considered a strong asset.
Ability to move, lift, carry, push, pull, and place objects weighing up to 22.5 kilograms (50 pounds) without assistance.
Capable of bending frequently, standing and walking for long periods of time.
Outstanding ability to communicate clearly, concisely, and openly in all interactions, both verbal and written.
Exceptional organizational abilities and skill for multi-tasking and prioritizing in a fast-paced work environment.
Must be self directed, motivated and demonstrate exceptional service, interpersonal, and analytical skills.
Ability to work independently with maximum accuracy, efficiency and attention to detail, maintaining a sense of urgency at all times.
Must maintain flexible schedule to meet the business needs of a hotel environment, including weekends, evenings and holidays.
Previous relevant experience in hotel/high rise residential building (400 + rooms).
Job Types: Full-time, Permanent
Salary: $27.05-$30.91 per hour
Benefits:
Commuter benefits
Company events
Dental care
Disability insurance
Discounted or free food
Employee assistance program
Extended health care
Life insurance
Vision care
Schedule:
8 hour shift
Holidays
Monday to Friday
Weekend availability
Ability to commute/relocate:
Vancouver, BC: reliably commute or plan to relocate before starting work (required)
Experience:
Facilities Maintenance: 2 years (required)
Hotel or Hospitality: 1 year (required)
Work Location: One location