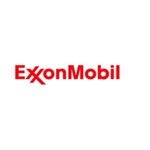 Website ExxonMobil
Full Job Description
Job description
This is a 4-month student work term from May to the end of August 2023. As a student Field Operator, you will act as a relief person for operating staff in the field facilities. Under the supervision of senior operations staff, through on-the-job experience supplemented with additional related formal training, you will learn operating skills in the areas of safety procedures for work in hazardous locations and basic field process and field equipment operations and start-up. Driving is an occupational requirement. Occasional driving on gravel roads will be required for transportation between sites.

Your responsibilities will include
Abiding by all safety rules and standards, reporting hazards and holding responsibility for the safe operation of your assigned facilities, tools, and company vehicles
Participating in safety programs and attending training sessions; completing self-development courses
Understanding and abiding by applicable government regulations, e.g., Transportation of Dangerous Goods and Workplace Hazardous Materials Information System
Complete and maintain accurate records and submissions of all necessary documents and reports in relation to the field operation and equipment
Assisting lead operator in field unit operations
Interfacing with operations
Safely performing physical tasks at times, e.g., moving drums of chemicals, lifting, climbing ladders

Work schedule: Full-time position
Qualifications

Academic
First year student enrolled in Power Engineering Technology, Petroleum Technology or Chemical Technology
Latest/highest education completed

Other
Valid class 5 driver's license and safe driving record are required for this position
To be considered for employment, your most recent unofficial transcript(s) must be submitted with your application

Start date: May 2023

Location: Cold Lake, AB
Who we are
A leading member of Canada's energy industry, Imperial offers exciting opportunities across our upstream, downstream and chemical, and corporate divisions. We are committed to high standards, applying technology and innovation and working with communities and our Indigenous neighbours to meet rising energy demands in a safe, reliable and environmentally sound manner.
Imperial is committed to supporting persons with disabilities throughout the recruitment process. We will work with qualified applicants to provide reasonable accommodation upon request at Imperial.recruiting@esso.ca

Other considerations
For applicants selected to be interviewed, pre-employment background screening will be required
We thank all those who apply; however, only those candidates selected for interviews will be contacted

Eligibility to work in Canada
All applicants who receive an offer of employment must be eligible to work in Canada on a regular full-time basis without restrictions on their start date. Proof of eligibility shall be in the form of a Canadian birth certificate, Canadian passport, Canadian citizenship certificate, Canadian certificate of permanent residence, Canadian open work permit or receipt from Immigration Canada of an application for a post-graduate work permit. Proof of eligibility must be current and valid (not expired, cancelled or voided). Proof of eligibility will be required if an offer of employment is made. Failure to provide proof of eligibility at least six (6) weeks prior to the start date may result in the offer of employment being rescinded.

Application Deadline: December 02, 2022
Imperial is committed to providing equitable treatment and equal opportunity to all individuals.
In certain situations, Imperial may use your application to consider your suitability for other positions in the company and may also provide the information to its affiliates, including affiliates of Exxon Mobil Corporation, in connection with possible opportunities at those affiliates.