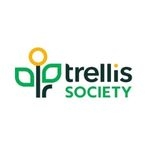 Website Trellis Society
Full Job Description
Hi. We're Trellis.
Trellis Society is committed to active Reconciliation in alignment with the Truth and Reconciliation Commission (TRC) 94 calls to action and the United Nations Declaration on the Rights of Indigenous Peoples (UNDRIP). Reconciliation is a highly valued and integrated part of our culture and work. Trellis' Reconciliation journey is intentional with meaningful engagement from all team members both collectively and as individuals.
Trellis Society is focused on futures to provide a continuum of services to people from all backgrounds, including those with complex needs. Trellis meets people where they are in their journeys, whether they're growing up strong, aspiring to achieve life goals or turning over a new leaf. With our support, people from all walks of life are empowered to reach their potential and move beyond systemic barriers and cultivate great outcomes.
Our programs focus on improving access to resources, developing family and community supports and building people's capacity to deal with life's challenges. At Trellis we work with children, youth, adults, families, and communities to unearth their potential and support their growth.
Our Values:
We define who we are through living our values to achieve our vision to support everyone reach their full potential.
Courage: we willingly embrace growth, and don't see it as optional
Empathy: we relentlessly care about the growth of others and won't let anyone go unsupported
Learning: we choose to grow through uncertainty, even when the status quo feels easier
Impact: we go beyond what seems doable and prove that growth is possible.
The resounding impact we have on individuals and communities is thanks to our network of passionate, open minded and dedicated staff who are committed to the work they do every day. We are looking for people who are eager to make an impact, while continuing to grow their expertise.
We're Trellis – always growing and we're looking for passionate people who want to grow with Trellis!
The Team: Facilities and Operations
The Role: Facilities Operations Supervisor
This is a full-time position Monday to Friday from 8:30am – 4:30pm
Tasks & Responsibilities:
Building Operations
Inspecting, coordinating and overseeing the repair and maintenance of all building mechanical, electrical, life safety and envelope systems on owned and leased sites where applicable
Adhering to and updating the preventative maintenance matrix for equipment inventories, specs and reporting on lifecycle and replacement needs and status'
Liaising with Trellis staff and building occupants regarding service calls and repair requests, ensuring issues and concerns are resolved
Organizing and overseeing mechanical, electrical, general and services contractors inclusive of all aspects of building services and operations
Executing on minor handyman repairs where required as needed
Inspecting and performing regular maintenance on building equipment including RTU's, pumps, fans, boilers, chillers, motors and residential furnaces, calling in 3rd parties as required
Assisting with budgeting, planning and execution of capital and major projects
Health, Safety and Environment
Performing weekly and monthly site safety inspections for all group homes, apartment buildings and childcare clubs, making or performing remediation of deficiencies where required
Proactively identifying and mitigating hazards to reduce risk of injury to clients, staff and building occupants
Taking action to stop work if work cannot be executed safely or if conditions and behaviours are unsafe
Monitoring and tracking safety incidents, near-misses, unsafe conditions and behaviors
Tracking, monitoring, and analyzing incident trending, making recommendations for corrective actions
Participating in conducting incident investigations, executing on corrective actions where applicable
Promoting safe work practices and safe work conditions in accordance with Trellis safety program, embodying and supporting Trellis' health and safety policies and procedures
Ensuring all applicable building systems are operating in an efficient safe manner and that related safety guidelines set out in provincial legislation are being met
Client Relations
Supporting Program Managers with rent collection when needed
Performing monthly in-suite inspections in YTA sites, recording findings of occupied client suites in Trellis managed apartment buildings
What You'll Bring to The Role:
Minimum Grade 12 high school diploma or equivalent
Minimum 3 years' experience with building mechanical systems and equipment
Minimum 2 years' experience administering health and safety programs
5th Class power engineering and WHIMIS certification is an asset
Journeyman status or related experience as a Millwright, Plumber, or Electrician is considered an asset
Familiar with the Alberta Occupational Health and Safety Act, Regulation and Code
Excellent use and understanding of industry standard PPE required of building operations roles
Proficient in safe use of minor repair tools and equipment
Proficient in use of MS365 Office Suite, familiar with project and budget analysis tools including GANTT charts and pivot tables
Background knowledge of building automation systems, controls and instrumentation
Able to work independently with minimum supervision
Able to proactively follow up on projects and tasks, reporting on status updates weekly with marked progress being exemplified
Proven troubleshooting and problem-solving skills
Must have own vehicle as this role requires driving across Calgary and Areas to Trellis Society program locations
Reporting Relationship:
This position directly reports to the Director of Facilities and Asset Management
What Trellis Offers:
We provide people with meaningful work and are committed to offering equitable total compensation to all staff. This includes the following benefits:
Flexible Health & Wellness Benefits
RRSP Group Savings Plan
Free and confidential support through the Employee & Family Assistance Program
Paid Vacation, Sick Days, Wellness Days and your Work Anniversary off
Consistent Training & Development Opportunities
Diversity and Inclusion embedded into everyday practice.
A safety focused work environment and ongoing safety training
Our Commitment:
We are committed to fostering a culture of inclusion and connectedness, where everyone is welcomed. We believe in creating a workplace that celebrates diversity of our teams, our program participants and reflects the communities we serve.