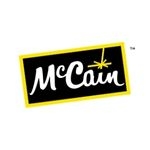 Website McCain Foods (Canada)
Full Job Description
Position Title: Chief Engineer
Position Type: Regular – Full-Time
Position Location: Carberry
Requisition ID: 15314
Why You Should Join Our Team:
McCain offers full benefits including health, vision, and dental insurance. In addition, we offer other benefits including:
BlueCross Benefits starting on Day 1
Pension Match 5%
Career Development & Education Reimbursement Assistance
Apprenticeship, Internship, & Coop support and opportunities
Sustainability and Planet Friendly Practices are at the heart of McCain:
We've embarked upon a journey to create planet-friendly food. We are committed to investing in resource-efficient operations in factories and farms.
We are moving to 100% renewable energy by 2030.
Donating 200 million meals to food banks and NGO worldwide by 2025.
Implementing regenerative agricultural practices across 100% of our potato acreage by 2030.
The Role:
As a Chief Engineer at our Carberry, Manitoba Food Processing Plant you will coach, lead, and develop a team of power engineers. Providing them with direction, ensuring that safety is met with the highest standard, and ensure operations of the boiler and refrigeration systems continue to operate reliably.
Key Responsibilities:
Safely Lead, mentor, direct and train a team of second and third class power engineers
Operation and maintenance of a 1st Class powerhouse that includes ammonia and refrigeration systems
Ensure safety codes, legislations and other applicable regulation are followed in relations to boiler and refrigeration systems
Along with the Plant Engineer and Maintenance team, provide support and direction to tradespeople in maintaining the reliability of boiler and refrigeration, and water treatment services
Administrative responsibilities include Budget control as well as task/time scheduling using CMMS as well as electronic reports as required
Supervision of contracted services within the factory as required
Assist factory teams in developing areas of opportunity
With support from other leaders, ensure a safe and healthy work environment
Qualifications:
1st Class Power Engineers License
5 years of supervisory experience
The ability to lead, train and collaborate with others
Solid understanding of proactive maintenance systems as well as continuous improvement strategies included in the lean manufacturing model
Understanding of energy conservation methods/systems
Experience with refrigeration systems and water treatment operations
Results-oriented with strong problem solving abilities
Adaptable and flexible team player who is a champion of change
Strong computer skills

Previous experiences that might be an asset in this role include the following titles: 1st Class Power Engineer, Head Engineer, Chief Power Engineer
Want to learn more? Ask our recruiter on LinkedIn! #LI-SW1

McCain Foods is an equal opportunity employer. We see value in ensuring we have a diverse, antiracist, inclusive, merit-based, and equitable workplace. As a global family-owned company we are proud to reflect the diverse communities around the world in which we live and work. We recognize that diversity drives our creativity, resilience, and success and makes our business stronger.
McCain is an accessible employer. If you require an accommodation throughout the recruitment process (including alternate formats of materials or accessible meeting rooms), please let us know and we will work with you to meet your needs.

The health and safety of McCain employees and their families has been our number one priority since the start of COVID-19 pandemic. With vaccination restrictions easing across the globe we do not currently require employees to be vaccinated, but we reserve the right to change this mandate in line with health guidance and regulations in each country.
Your privacy is important to us. By submitting personal data or information to us, you agree this will be handled in accordance with the Global Employee Privacy Policy