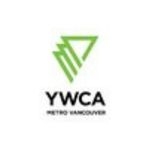 Website YWCA Metro Vancouver
Full Job Description
The purpose of this position is to perform all duties required for the physical and safe operation of the property which includes a fitness centre with swimming pool, hot tub and steam room, early learning childcare centre, rooftop garden, administration and meeting rooms. This position will cooperate with other departments to achieve a high level of customer satisfaction for our clients, fitness members and employees.
We are looking for someone to join our team who will cover regular shifts when regular staff are sick or on vacation. This is an IUOE position.
Responsibilities:
This position reports to the Facilities Manager, duties include:
Regular routine and preventative maintenance of swimming pool and spa area will include pool water testing, monitoring chemical feed pumps and adding chemicals as required. Maintain pool pump.
Minor repairs to exercise equipment
Monitor DDC System
Regular building walk throughs, troubleshooting building and building systems, repair and maintenance as required
Perform minor Electrical, Plumbing, and HVAC work plus assisting with equipment change-outs
Perform assigned duties to ensure the facility and amenities are in best operable function, appearance with safety for all top of mind
Maintain daily logs, assisting with the development of Operational/Repair Procedures, and other duties as required
Support contractors working in the building as required
Respond to work orders
Other assigned duties as required
Qualifications:
The successful candidate will have a minimum of 2-5 years' experience and skills in building maintenance, building automated DDC systems. A sound knowledge of swimming pool and spa maintenance.
Power Engineering Class 5 or equivalent.
Pool Operator Level 1.
In addition, demonstrated good customer service skills and the ability to communicate effectively both verbally and in writing are essential.
This is an IUOE position
ABOUT THE YWCA
Last year, YWCA Metro Vancouver marked 125 years of serving our community. We recognize that Canada was founded through colonialist and racist policies, and the YWCA was established and operated during this time. We also recognize that these legacies exist in our present time and are committed to actively decolonizing our policies, programs and practices. Our vision: We boldly envision a just and equitable world for women, families and allies. Our mission: We advance gender equity alongside women, families, Two-Spirit and gender diverse people through advocacy and integrated services that help support personal, collective and economic wellbeing.
This is an exciting time for the YWCA. Join us and be part of a passionate, dedicated and impactful team!
How to Apply
Consider joining our committed team of staff and being part of an inclusive and rewarding workplace. Candidates are invited to send resumes by February 10th, 2023 to:
Facilities Manager
YWCA Metro Vancouver
535 Hornby Street, Vancouver, BC, V6C 2E8
email: jliu@ywcavan.org
YWCA Metro Vancouver is committed to ensuring that the application and interview processes are accessible to all applicants; if you require accommodations in submitting your application, or have other questions, please contact the hiring manager as listed. All employment will be decided on the basis of qualifications, transferrable skills, lived experience, and business need. We thank all who apply, but only applicants selected for an interview will be contacted. For more information about this and other YWCA Metro Vancouver career opportunities, please visit ywcavan.org.