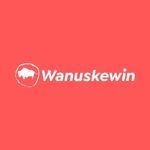 Website Wanuskewin Heritage Park
Full Job Description
Wanuskewin is looking for a Building Operator 2 to maintain a clean, safe building and systems, including roadways and walkways, ensuring safety for our visitors and staff, and completing general maintenance duties to ensure longevity of assets.
Roles and Responsibilities
· Maintains a clean, safe and healthy environment for all Wanuskewin visitors and guests by consistently completing daily routine procedures.
· Monitors and maintains the HVAC (Heating, Ventilating, and Air Conditioning) system, air handling system, boilers, and other mechanical systems.
· Ensures each room in the facility is adequately stocked with necessary inventory and advises management of supply needs in advance ensuring inventory is kept at reasonable levels.
· Updates management of any safety concerns or hazards.
· Uses facility equipment in a safe responsible and proper manner.
· Participates in safety meetings and the development of safety policies
· Conducts light maintenance duties to equipment and assets to ensure longevity.
· Provides notification to management of any potential equipment/asset breakdowns
· Fosters a positive working relationship among the various departments across the organization.
· Collaborates across the organization to ensure quality client oriented services are provided that meet the overall organizational direction.
· Demonstrates a commitment to safety in the workplace, including in one's own work, that of the team and that of the entire organization.
· Other duties as assigned.
Qualifications
· Minimum Fourth Class Power Engineering Certificate is required
· Minimum three years' experience in building management and the ability to operate and maintain a variety of equipment.
· A suitable combination of education, training and experience may be considered.
· Candidates must possess a valid driver's license.
· This position involves physical labor and the incumbent must be physically capable to handle the duties.
· WHMIS, First Aid and CPR would be considered an asset
Wanuskewin has a priority to hire Indigenous candidates, please note in cover letter if you choose to disclose.
Job Type: Part-time
Salary: $22.55-$23.88 per hour
Benefits:
Dental care
Employee assistance program
Extended health care
Life insurance
RRSP match
Vision care
Schedule:
8 hour shift
Weekend availability