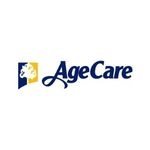 Website AgeCare
Full Job Description
The Opportunity:
The Maintenance Technician is required to maintain the community, equipment and grounds in a safe and efficient manner to ensure a successful and viable preventative maintenance program is maintained at all times. The nature of this job requires that he/she be flexible and work closely with other staff and departments in providing a safe, clean and healthy environment for clients, staff and visitors.
Key Responsibilities:
Perform / coordinate outside custodial duties such as snow and ice removal from walkway
Responsible for the repair and maintenance of inside and outside the building including gardening, landscaping, pest control, etc.
Coordinate / assist in routine ground maintenance, parking areas, driveways, by cutting, trimming, sweeping, etc.
Coordinate and/or perform routine and minor repair of all building and equipment including drywall repair, carpentry, painting, etc.
Ensure Preventative Maintenance Check Sheets and Schedules are followed
May be required to perform housekeeping duties in high places and in mechanical areas
Qualifications:
3-5+ years prior experience with painting and general maintenance
A Class 5 Power Engineer ticket is preferred
Is able to effectively communicate in English, both orally and in writing
High energy, team player; promotes a positive work environment
Ability to multi-task and remain flexible in ability and hours within a demanding environment
If you're motivated by the privilege of serving our seniors with dignity, respect and compassion, come join us!