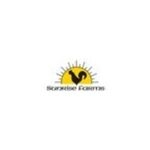 Website Dunn-Rite Food Products
Full Job Description
POSITION SUMMARY
To support and work with the Chief Engineer, Maintenance Manager, and Plant Manager and to have a constructive liaison with other departments to determine any repairs need to be carried out.
POSITION RESPONSIBILITIES
This following list of duties and responsibilities is not intended to be an all-inclusive list of duties and responsibilities of the job described. Rather they are intended only to describe the general nature of the job.
Perform safe operation and maintenance of all utilities equipment such as: ammonia refrigeration plant, all Freon type refrigeration units, hearing, air conditioning units, air compressors, boiler, water heating equipment, air make up units, air handling units and other accessories.
Provide direction on all operational-related projects to meet capability, output, facility, and systems requirements, increase efficiencies, support safety, validation, and meet goals and objectives that contribute to the overall success of the organization.
Participate in departmental strategic planning, assuring all above functions support branch operations as well as corporate goals and objectives.
Work closely with QA team to ensure specifications and quality standards are met and enforce GMP's and HACCP rules and regulations.
Ability to set and meet deadlines in a fasted paced environment
Maintain logbook of the daily operations and maintenance of the equipment. Prepare all required equipment for annual inspection.
Keep and maintain building firefighting equipment such as fire sprinklers and fire extinguishers.
Operate and maintain the waste water treatment plant as compliance of the city waste water regulations.
Proven ability to work with minimal supervision and as part of a team.
KNOWLEDGE & SKILLS
Knowledge in mechanical engineering, project management, facilities management, systems engineering, equipment maintenance, design &drafting, computer applications, and an ability to provide superior leadership skills.
Ø Management of multiple projects and excellent communication skills to interact with all operational departments.
Ø Strong leadership skills and ability to interact with all levels on the organization.
Well versed in safety standards and ability to communicate safety principles.
Clear understand of all manufacturing operations, cost implications and efficiency requirements to ensure continuous improvement initiatives.
Knowledge and experience with CMMS programs is an asset.
Strong oral and written communication skills.
Proficient computer skills.
Demonstrates a sense of urgency when necessary.
EXPERIENCE AND EDUCATION
Certified 4th Class Power Engineer.
3-5 years' experience in a manufacturing environment in a leadership role
Must be legally entitled to work in Canada to apply for this position.
Job Types: Full-time, Permanent
Benefits:
Dental care
Extended health care
Life insurance
Vision care
Flexible Language Requirement:
Schedule:
Work Location: One location