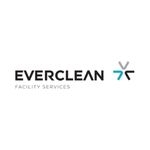 Website Everclean Facility Services
Full Job Description
4th Class Power Engineer
The power engineer is generally responsible for maintaining, operating and repairing boilers in a plant/energy centre. They are also responsible for monitoring and inspecting building monitoring systems and attending to service calls and emergencies.
Duties:
Daily
Test and inspect pump rooms/pumps, sprinkler room/sprinkler system, fountain room/fountains water testing/chemical level testing
Responsible for operation/repair and day to day monitoring of the Centre's HVAC equipment including boilers, cooling towers, chillers, pumps, motors, fans, vfds, and compressors
Operates and services building/plant (boilers, water softeners, chillers, HVAC,
automation systems, fire systems, call systems, emergency power) within code
Performs daily boiler chemical tests, calculates impurities, adds chemicals as necessary.
Maintains and repairs boilers (e.g., shutdown, boiler inspection, replace parts).
Perform minor repairs and projects such as plumbing, electrical, drywall repairs, carpentry, painting, etc.
Assist with Energy Management including scheduling equipment start/run times. DDC optimization, etc.
Help ensure timely response/resolution/recommendation to all tenant requests
Weekly
Run fire pump tests
Run building generator test – 2 hours minimum under load
Carry out preventative maintenance duties on all equipment listed above as well as other Building systems both interior and exterior with minimal supervision
Monthly
Run building generator tests – 15 mins and is only a system check, no load
Periodic
Participate in and promote company's Sustainability Programs including LEED standards, BOMA Best etc.
Respond as part of the EMT to any emergency situations and assist Fire Department/Security as required including shutting down equipment & utilities.
Other duties assigned by the Site Manager and/or Property Operations Manager

Its our people-centric health, well-being and development initiatives that separate us from the rest.
Everclean is a large successful facility services company, and we are currently hiring a full-time 4th Class Power Engineer in Burnaby, BC at the Brentwood Mall location.
Hourly wage = $34.68
Shift details: Shifts include Tuesday-Saturday 6.00am-2.30pm and 2.00pm-10.30pm
We lead the industry by providing value-added cleaning solutions to our clients and we differentiate by taking care and empowering our people.

Company Perks:
Flexible Schedule
Extended Health Benefits Including: Health, Dental, Life Insurance, Vision
Easy access to manager at all times
Training

If this exciting opportunity is of interest to you, please apply now!