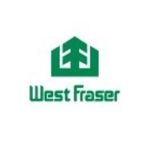 Website West Fraser
Full Job Description
West Fraser is the leading global OSB manufacturer our success comes from hiring skilled and talented team members in all areas of our business. We are dedicated to developing and retaining a strong and committed workforce that ensures we remain at the front of manufacturing excellence. At West Fraser we are committed to teamwork and safety without compromise. We are currently seeking an exceptional individual for the following vacancy:
4th Class Power Engineer – HIGH LEVEL, Alberta
Reporting to the Area Team Leader Energy/Abatement, the Energy Operator will be responsible for the safe, efficient, and cost effective operation of the energy area
Duties and responsibilities include working closely with a highly qualified team of energy operators, maintaining maximum uptime, maintaining open communications with production personnel, and active participation in the operation's efforts towards safety, continuous innovation and process improvements initiatives.
Major responsibilities include:
Daily rounds noting temperature, pressures and flow for thermal oil and steam systems
Maintain steam generator
Monitor and test boiler water and make necessary adjustments
Startup of the Wet Electrostatic Precipitator
Process monitoring in the strand and fines collection systems
Responsible for thermal oil shut down/start up/ upset conditions
Safe and consistent floor operation of three hog fired furnaces
Operate HMI and controls system
Troubleshoot process and power plant related problems
Lock out / Tag out for all energy systems
Be able to read and analyze trending information
The Energy Operator must be a fourth class power engineer, must have a strong commitment to safety and to the success of the operation, and possess excellent interpersonal and communication skills. Experience in OSB operations and thermal oil energy systems would be an asset. Applicants must be willing to relocate.
We offer the following as part of our employment package:
Very competitive wages
Relocation allowance
Northern Retention Bonus
Opportunity for advancement
An excellent comprehensive benefits package, including company contributions to pension plan