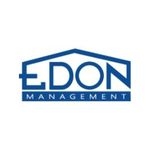 Website Edon Management
Full Job Description
Looking for a new opportunity for the new year? Would you like to be part of an innovative fair company that not only thrives on being a team, but also partnering with our clients? Apply today!

We are a major player in Alberta's real estate market with 30 years of growth. We have added 350 Team Members over the past three years creating exciting opportunities. We continue to expand and deliver complete building management solutions through our integrated services model to a diverse group of clientele throughout Alberta. To remain competitive, we improve and change the way we do business and are looking for, brilliant contributors, with creative ideas that want to make a difference.

Explore more about us and watch the WHO WE ARE video: https://www.youtube.com/watch?v=jFxhN1hxLQI

or visit our website https://edonmgmt.com/

As a contributor in Edon's operations group you will:
Work in a team-oriented environment
Receive competitive pay, benefits and RRSP matching
Have a flexible work schedule to accommodate personal needs
Learn business processes and identify opportunities for improvement
Work in an environment where education, personal development, and growth are supported and valued
Have a desire to grow within the Edon organization and explore opportunities it has to offer
What are we looking for?
Self-starters who find their own way
Inquisitive and curious team members
Individuals who are willing to be a part of on-call rotation
Valid 4th Class Power Engineering certificate
Minimum two years of building operating experience as an ABSA certified 4th class power engineer
Knowledge of building HVAC, plumbing, electrical, building automation systems and life safety systems
Exceptional communications, organizational, interpersonal and time management skills
Able to easily adopt new technology and innovative business solutions
Proficient in Microsoft Office Excel, Word, and Outlook
Exposure to Office 365 and Power BI; an asset
What will you do?
Perform daily building operations tasks like building maintenance and building repairs
Monitor, operate and maintain all Steam, Hot Water heating and all other pressure equipment as per ABSA regulations
Monitor and liaise with maintenance staff and subcontractors while they are on-site
Monitor, operate, and troubleshoot all HVAC equipment using BMCS
Maintain Water Treatment program through proper testing and treatment of all system and loops
Work with various preventative maintenance programs (FMS, Ameresco etc)
Conduct regular building equipment checks/inspections and identify abnormalities or inefficiencies
Respond to tenant service requests and emergencies in a timely manner
Ensure site logbooks and administrative records are maintained and up to date
Provide operational support for Edon's in-house security, and caretaking services
Participate in a rotating on-call schedule with other team members
Be part of the change and join Edon Management at an exciting time. Apply Now!