Hello,
This a summary of some additional formulas for 2A1. The summary includes formulas which are not provided in the Academic Supplement, that are important to know. Check out the link to the post below explaining how you can download a copy of the 2A1 extra formulas.
Extra Applied Mechanics Formula For Power Engineers
2A1 Extra Formulas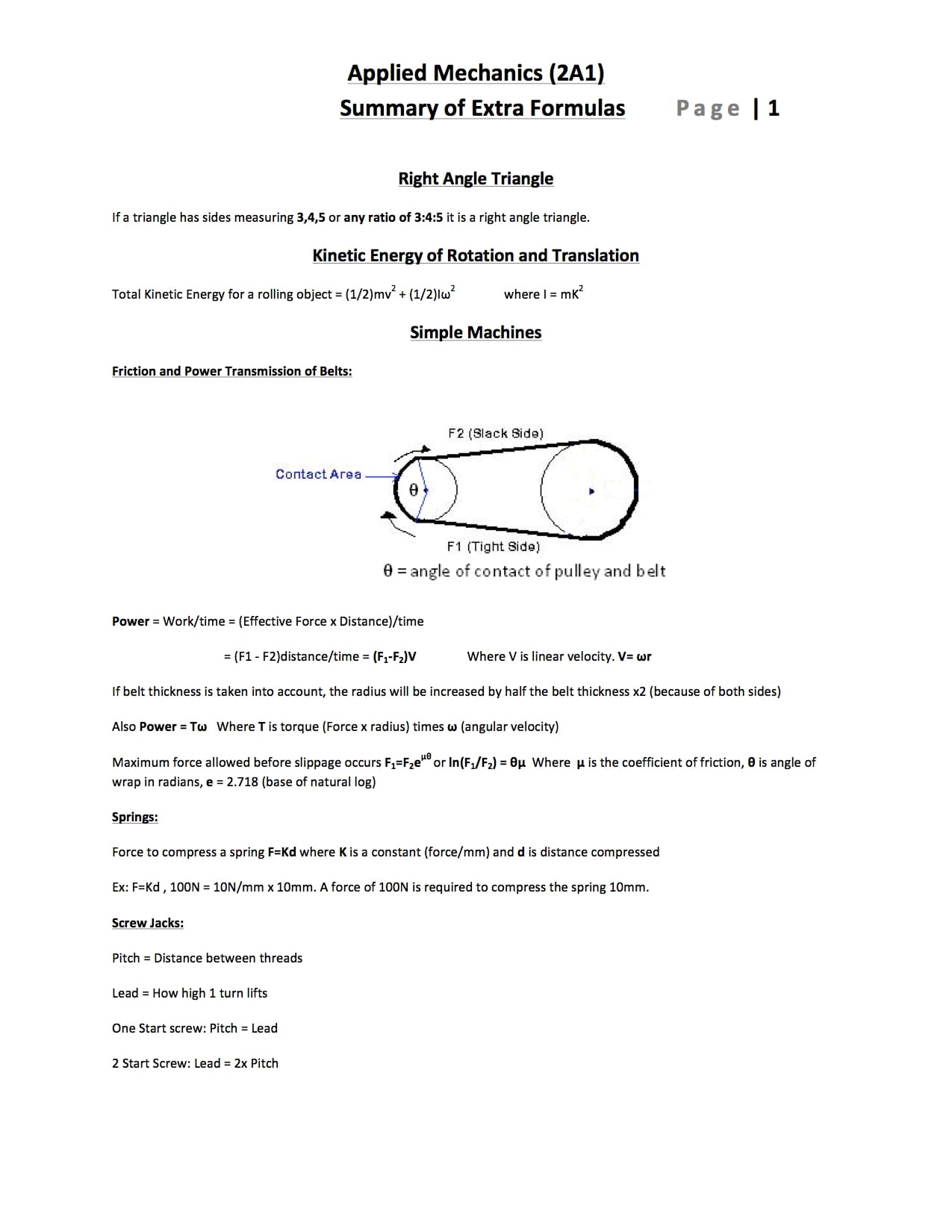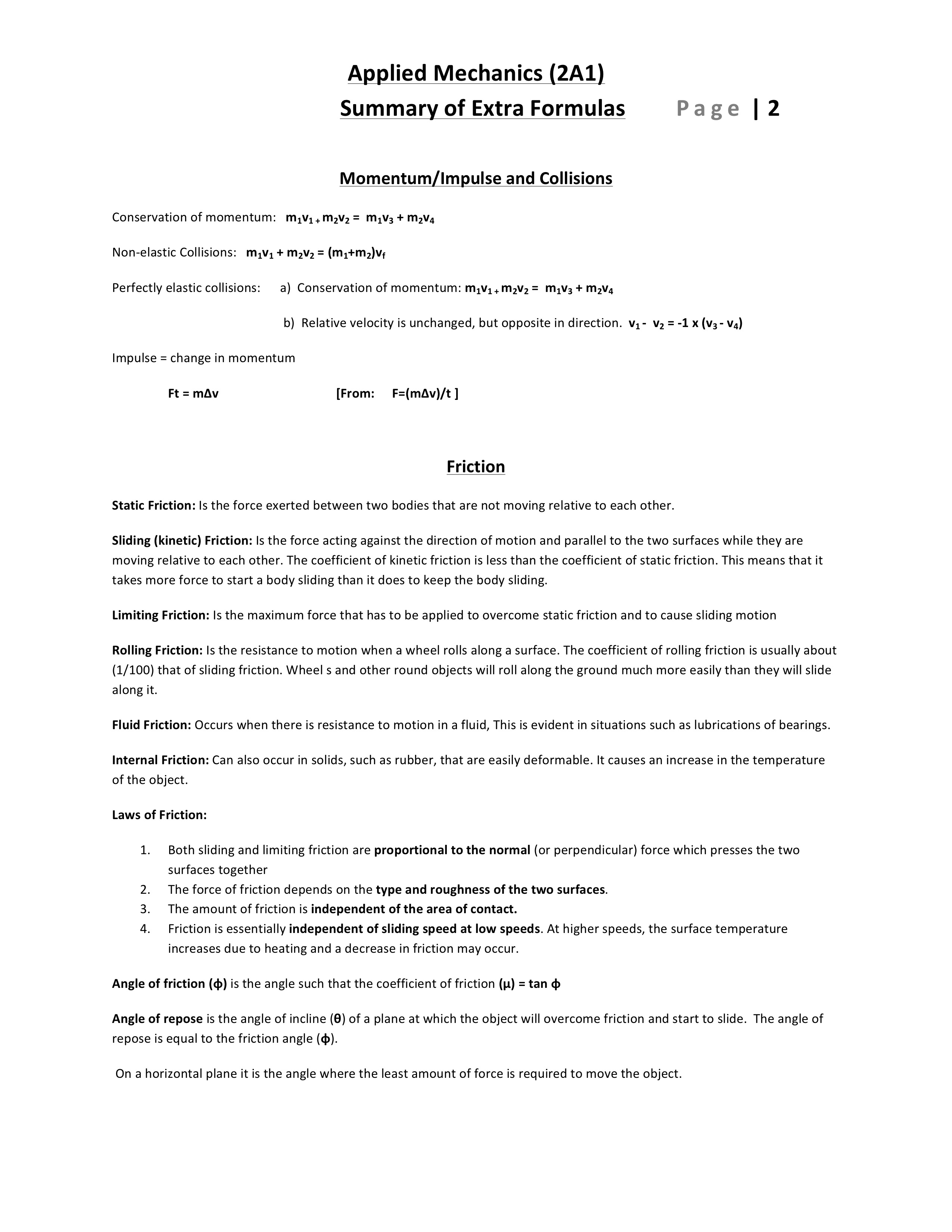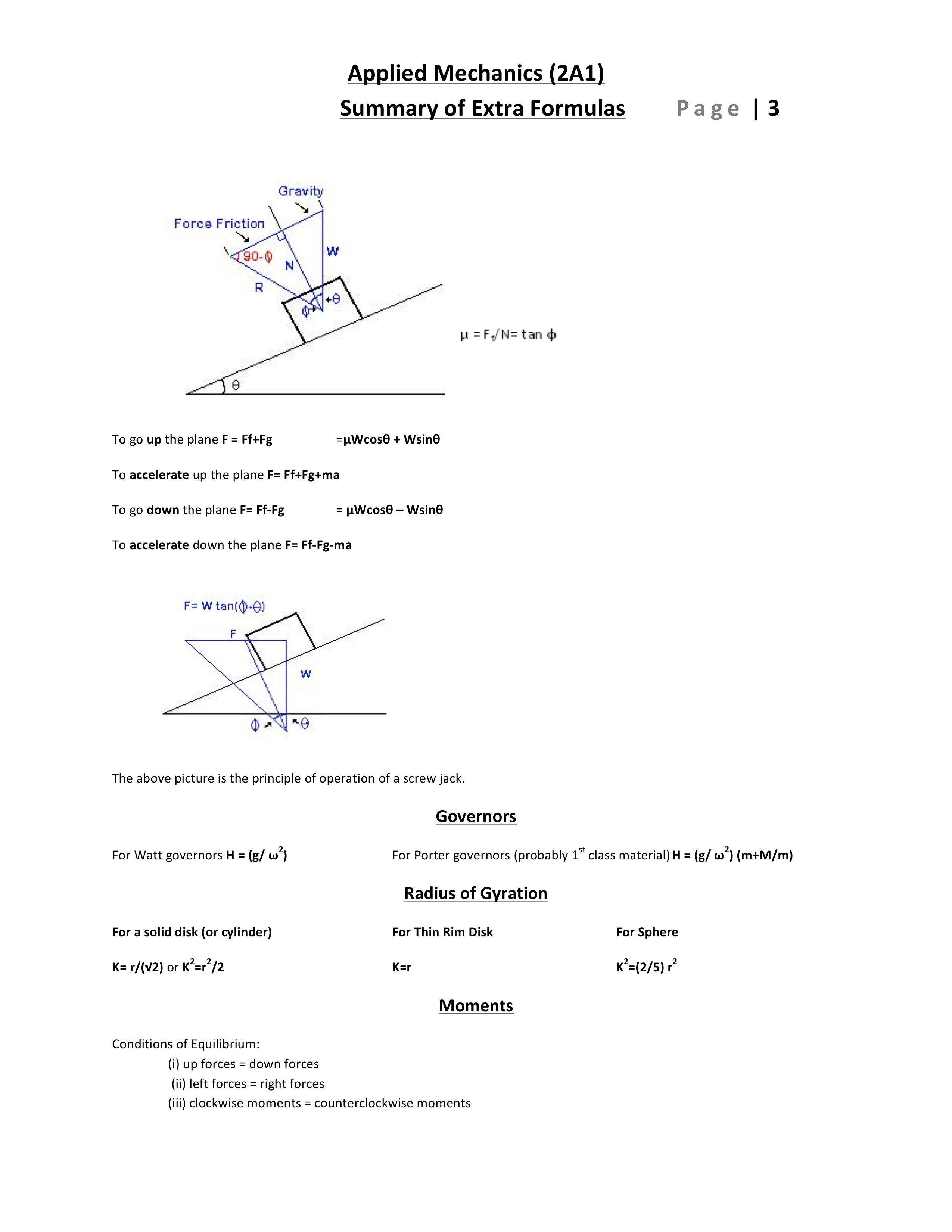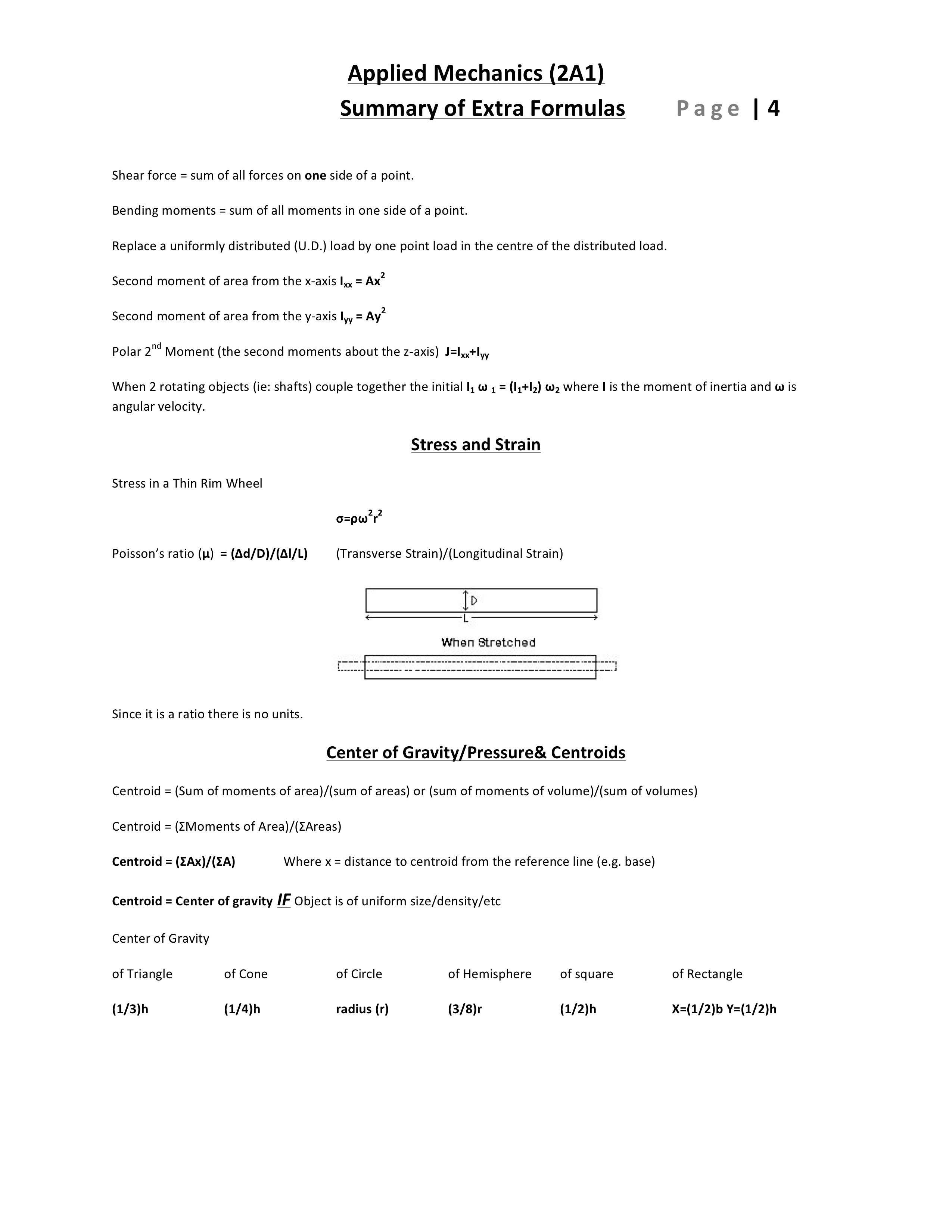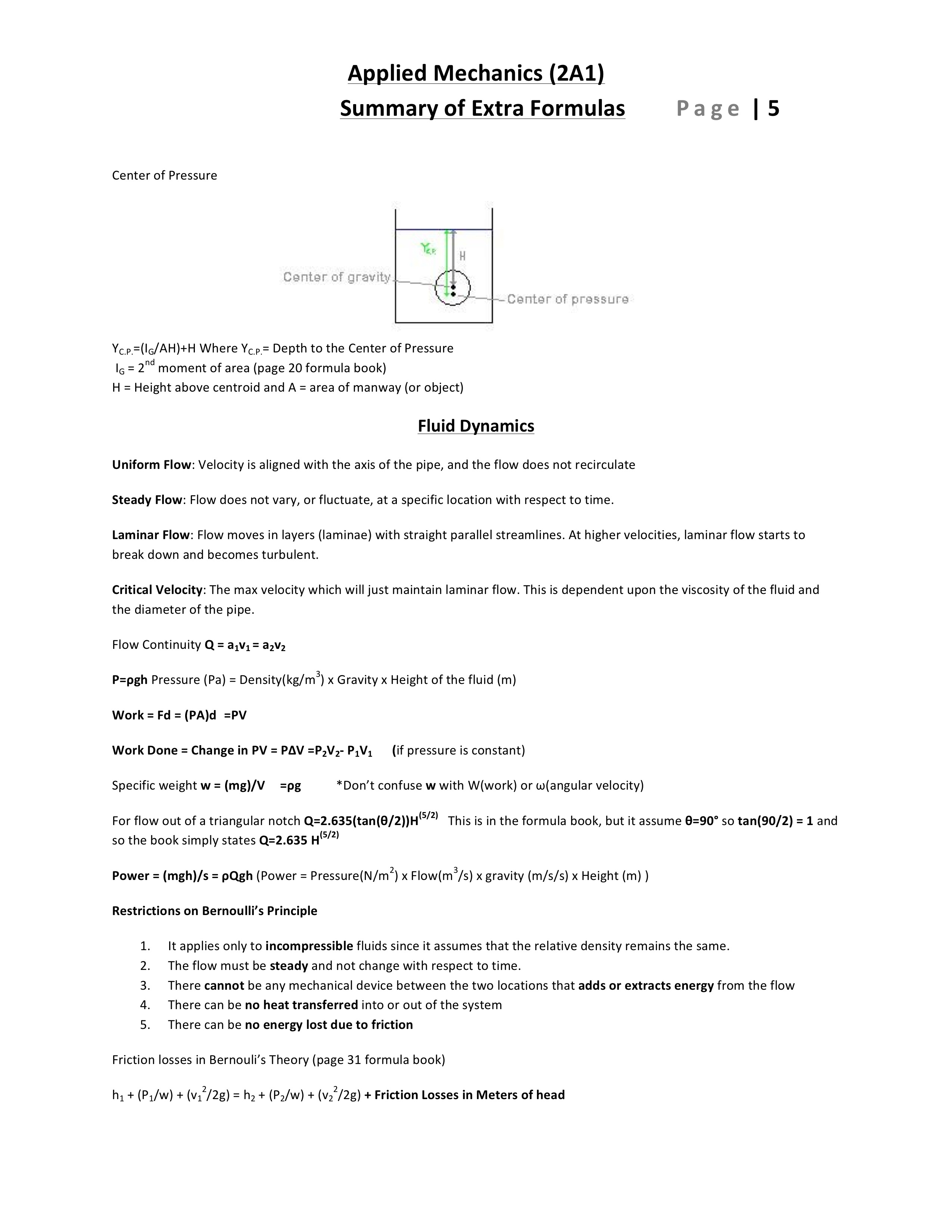 Thank you again Richard and Colin for providing this summary.