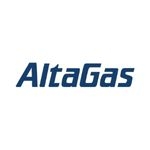 Website AltaGas
Full Job Description
Job Description
AltaGas – Shift Operations Coordinator – Projects
Reporting to the Superintendent – Terminal Operations, the Shift Operations Coordinator – Projects (SOPC) will be a key player working closely with existing operations and the project engineering and construction teams through all phases of the project development and support leading the commissioning and start-up (CSU) on construction completion. This position will transition to a shift Operations Coordinator role at steady state operations in which will provide direct supervision and leadership to one of the shift operating teams.
This is a fly-in, fly-out position, working on a 7&7 or 14&14 rotation. Housing accommodations will be provided but at this time this is NOT a camp-based position
You Will:
Support and demonstrate personal Safety leadership in accordance with AltaGas's Environment Health and Safety Program

Adhere to all AltaGas Policies, Standards, Procedures and Practices

Be the primary interface between project team, functional asset teams, subject matter experts, and site workforce for all phases of development. Work closely with the site dayshift Operations Coordinator during project development and execution.

Contribute to the selection, layout and design of equipment and systems with a focus on lessons learned, human factors, operability, and maintainability

Coordinate design input from wider operational organization when required

Support establishing cost estimation for C&SU activities

Support establishing estimated manpower requirements for C&SU; activities by discipline and create staffing plans

Coordinate site operations resources to support the construction manager to ensure flawless interaction between the project team and the operations teams during brownfield execution

Lead the development and completion of start-up and commissioning procedures, Lockout Tagout, Confined Space entry and all control of work documentation.

Lead the development and completion of Standard Operating/Emergency Procedures, Lockout Tagout, Confined Space entry and control of work documentation for handover to operations

Develop training documentation and plans for hand over to operations. Coordinate and support the training of operations and maintenance personnel.

Develop pre-operations plans and support the development of operations and maintenance strategies

Support PSM operations readiness assurance review

Support pre-commissioning, commissioning, and startup activities

During design attend/coordinate attendance to Factory Acceptance Tests (FAT) and Equipment and Vendor package verification in shops/mod yards

During commissioning support and witness Hydrotesting and verify equipment readiness through gross air leak testing

Complete post construction punch list walkdowns and coordinate completion of all A and B type deficiencies prior to start-up and handover to operations

Support the transfer of care, custody, and control (TCCC) from the construction team to the operations teams and support and ensure sign off on the Pre-Start-up Safety Reviews (PSSR) prior to start-up

Support LOTO/Permitting coordination as required utilizing AltaGas's Safe Work Permitting system

Post start-up support facility performance testing and meeting Minimum Conditions of Satisfaction (MCOS) for final handover of asset to the Operations management team

Report project status to the Superintendent – Terminal Operations

Conduct Lessons Learned session to support continuous improvement

Demonstrate excellent oral and written communication skills; communicate effectively with various contacts (internal and external)

Consistently exercises independent judgment and discretion in matters of significance

Provide support and coverage for the dayshift Operator Coordinator when required
You Have:
Combined 10 years' experience in Plant Operations, Project, Construction and C&SU activities

A 3rd Class Power Engineering Certificate is preferred

Gas plant specific experience is preferred, but other related experience will be considered

Proven leadership capabilities demonstrated through management of various projects

Knowledge of regulatory and jurisdictional requirements

Knowledge of CSU standards and Industry practices

Able interpret engineering drawings such as P&ID; Plot Plan, Isometrics, etc.

Knowledge of safety procedures in a plant/field environment are considered an asset

Experience working with a multi-discipline team is required

Working knowledge of computer software programs (Word, Excel, Outlook) is required

Excellent organizational and prioritization skills

Ability to work independently and with minimal direction

Ability to make timely decisions working in a dynamic environment

Position location will on site in Prince Rupert with the expectation of travel to support activities in Calgary and fabrication locations as required
Why work at AltaGas?
AltaGas is a North American energy infrastructure company with a focus on owning and operating assets that provide clean and affordable energy to our customers. AltaGas assets include Washington Gas/WGL, SEMCO, ENSTAR, and Petrogas. Our talented team, nearly 3,000 strong, leverages the strength of our assets and expertise along the energy value chain to connect customers with premier energy solutions – from the well sites of upstream producers to the doorsteps of homes and businesses to new markets around the world.
We deliver clean and affordable natural gas to approximately 1.6 million customers' homes and businesses through regulated natural gas distribution utilities across five jurisdictions in the United States and two regulated natural gas storage utilities in the United States. Learn more about our team, vision, and strategy.
To learn more about our mission:
https://www.youtube.com/watch?v=-6N-LEcGJRQ
For Canadian hires: AltaGas hires personnel on the basis of job-related qualifications. All qualified applicants will receive consideration without regard to a person's ancestry, place of origin, colour, ethnic origin, citizenship, creed, sex, sexual orientation, gender identity or expression, age, record of offences, marital status, family status or disability or any other characteristic protected by applicable law.
For U.S. hires: U.S. affiliates of AltaGas are committed to equal employment opportunity and providing reasonable accommodations to applicants with physical and/or mental disabilities. We value and encourage diversity and solicit applications from all qualified applicants without regard to race, ethnicity, religion, gender, age, national origin, marital status, sexual orientation, gender identity, family responsibilities, matriculation, physical or mental disabilities, political affiliation, genetic information, status as a protected veteran or any other characteristic protected by federal, state, or local law.