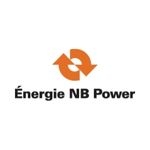 Website NB Power Energy
Regular Position
Head Office, Fredericton, New Brunswick, Canada
Competition # E20259-2023
At NB Power, we work hard every day to provide reliable, safe, and sustainable energy for more than 400,000 customers. Why? Because we're New Brunswickers too. Our more than 2,600 employees are focused on constantly improving our customers' experience while delivering innovative energy solutions to New Brunswickers in their homes, businesses and communities. Join us in being part of building a sustainable energy future for New Brunswick.
The NB Energy Marketing team is responsible for the effective management of energy sales and purchases which includes meeting the in-province load demand in the most reliable and efficient way. This team is also responsible for coordinating the department's ability to maximize profitability while adhering to NB Market rules.
The Energy Marketer role makes time constrained and critical risk-based decisions that can have large financial impacts on the NB Energy Marketing bottom line.
Key Responsibilities include:
On an hourly basis, project the required supply needed for the upcoming hours in order to economically serve in-province customers and firm commitments.
Analyze a variety of data sources in order to make the best economic decisions and the ability to react quickly to emerging opportunities and threats.
Confidently and decisively take advantage within hourly deadlines.
On an hourly basis, while managing key function above, also effective/economically utilize remaining in-province supply for export sales.
Maximize Hydro resource efficiencies while working within environmental constraints.
Work with NB Power Plant Operators to schedule short term outages at times that least impact the overall economics of the system.
Schedule energy from wind farms to the ISO-NE market.
Monitor pre-scheduled transactions to various loads correcting/adjusting when necessary.
The ideal candidate will have:
University degree in Business Administration OR University degree in Engineering OR Power Engineering Diploma supplemented by two (2) years of experience.
A minimum of four (4) years of experience in the following area:

Negotiating price and other terms and conditions of fuel, or power purchase and sales agreements OR

A minimum of eight (8) years of experience in one or a combination of the following areas:

Dispatch of generation.
Bulk transmission system operations and electricity markets.
Load forecasting.
Analysis with the ability to manipulate complex and multiple sources of data related to the utility sector.
Financial or commodity trading in other sectors.

Intermediate proficiency in Excel
An equivalent combination of training and experience will be considered. Subject to competition response, the minimum qualifications may be modified.
An Eligibility List generated from this competition may be used to fill future vacancies at the same level within a period of up to 12 months.
Please ensure a resume and a copy of your degree/diploma/certificate are attached to your online application.
NB Power will accept foreign credentials as long as they are considered acceptable by a recognized Canadian educational institution. Candidates with foreign education credentials are required to provide proof of Canadian equivalency. Any applicable fees are the responsibility of the candidate. For more information, you may refer to the Canadian Information Centre of International Credentials at Canadian Information Centre of International Credentials: https://www.cicic.ca/1374/obtain_an_academic_credential_assessment_for_general_purposes.canada
In order to be considered for this employment opportunity you must be eligible to work in Canada.
For questions concerning this job opening please contact Julie Rideout Gallibois at careers@nbpower.com.
Please note that only applications submitted through the NB Power website will be considered, as the showing of our postings on various websites may not have been requested or approved.
Closing date: 11:59 p.m. AST, February 1, 2023
NB Power is an equal opportunity employer dedicated to workforce diversity