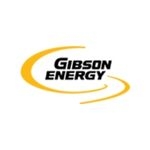 Website Gibson Energy
Full Job Description
Control Room Operator
Location: Hardisty
Job status: Full Time Permanent
Department: Control Room
Apply today! Application deadline is January 26, 2023 at 11:59pm MST.

What it's like to Work Here
At Gibson Energy, we are powered by the diverse, skilled and innovative talent of our employees to ensure safe and responsible operations. Employees take pride in being a trusted member of our communities where we live, work and play to create a positive impact. It's our people that make coming to work everyday enjoyable – sharing success together along the way.
The Gibson Way
Attracting and retaining the right people is key to our business strategy. For over 60 years, Gibson Energy has been defined by people who seize opportunities and make exceptional customer service a part of everything we do.
The Business doesn't successfully operate without 'we' collectively working together and 'I' contributing individually to achieve our goals. Transitioning from words on the wall to actionable values, provides a daily anchor for our colleagues and teammates to kick start their day with energy. By staying true to our values, we will continue to build a powerful presence in the industry, navigate change more successfully, and dominate our competition!
The 'We & I' play a very important role in our success!
Contribute & Add Value Everyday
Keep Our Edge & Be Resilient
Stay Focused & Open-Minded
Work it Out & Do it Together
This is what we are all about and we encourage you to learn more! Click Here: The Gibson Way

Summary
Reporting to the Control Room Team Leader the Control Room Operator is responsible for carrying out and ensuring safe, reliable control room operations of Gibson's Terminals, Pipelines and other assets. The position has the responsibility and accountability in contributing to the efficient running of the operations to meet our customers needs.

What You'll be Doing
Responsible for operating an assigned Control Room console (Deliveries, Receipts, Pipeline/Transfers and Edmonton/Frac).
Provides input on Alarm management.
Monitors Leak Detection.
Liaises with Shipper Services and connecting carriers pertaining to batch schedules.
Maintains the volume movements and blending requirements as scheduled.
Monitors vessel capacity level.
Compiles trends for analysis.
Communicates with customers regularly and professionally.
Reports problems through Maximo.
Conducts ticket entry as required and volume balance.
Maintains safe, reliable operations in compliance with regulations, operating agreements, and Company standards.
Participates in creating positive working relationships with internal and external stakeholders.
Participates in training and talent development programs targeted at attaining applicable job skills and increased accountability at all levels of operations.
Participates in competency training to achieve Control Room Operator Level 2 as per the Agreement.
Demonstrates a personal commitment and proactive approach to Environment, Health & Safety (EH&S) through participation in all applicable EH&S programs and ensures safe operation of the branch, team or unit and compliance with all Company EH&S policies and procedures.
May perform other duties as assigned.

What You Will Bring
Valid Class 5 Non-GDL Driver's License
Grade 12 High School Diploma or General Educational Development (GED) equivalency
Ability to achieve 4th Class Steam Ticket (Power Engineering) while on the job

The Company will provide financial support for the first attempt to complete the certificate
Candidates who do not hold a 4th Class Steam Ticket (Power Engineering) are encouraged to apply.

Basic computer skills and experience using MS Office
Preferred Skills & Abilities
Demonstrate competency with oral and written communication
Ability to prioritize assignments, make quick on the spot decisions and meet deadlines
Successful candidate will have a desire to learn
Represent and promote the Company in a responsible, positive and professional manner
Ability to foster strong relationships; customer service focused
Exhibit commitment to quality and safety.
Knowledge considered an asset will be
Previous Control Room experience and/or a Technologist Diploma or Trades Certification, or a combination of experience and post-secondary education
Previous use of SCADA as it relates to control, trending, alarms and trouble shooting
Operational knowledge as it relates to crude oil processing (upstream and downstream) as well as terminal and pipeline facilities
Understanding of equipment, reliability and operational processes
Ability to apply relevant technical and regulatory codes and standards to operations.

Working Conditions
This job is subject to pre-employment drug and alcohol testing as outlined in Gibson Energy's Drug & Alcohol policy.

What We Offer
What makes us different from other companies? Who are we and why do you want to work with us? Well, its because of:
Competitive salary to start
Pension matching contribution
Comprehensive health, dental & vision benefits, including leading mental health and family planning benefits
Generous time off.
Incredible work environment and culture that supports career development and advancement
A flexible hybrid work environment.

Still Interested and Don't Meet Every Single Requirement?
We are dedicated to build an authentic and motivating workforce composed of individuals with diverse identities, so if you're excited about this role but your past experience doesn't align perfectly with every skill or education requirement described above, we encourage you to apply anyways. You may be just the right candidate for this or other roles.
For more information about Gibson visit www.gibsonenergy.com.