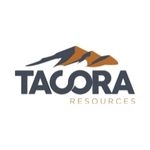 Website Tacora Resources Inc.
Full Job Description
Why TACORA?
Tacora Resources Inc. (Tacora) is an innovative iron ore mining and development company, with two mining and processing facilities: Scully Mine in Wabush, NL, Canada, and Sydvaranger AS, in Kirkenes, Norway servicing high demand from customers throughout Europe, the Middle East and Asia.
As a Tacora Resources employee, you will become part of a supportive, performance‐driven, highly engaged, dynamic environment. We focus on creating a work environment where employees can utilize their skills and knowledge while maintaining a team-based, inclusive approach to meeting greater challenges. We maintain straight lines of communication between our operations and management, so we can move collectively toward achieving our goals.
With our core values as the foundation of our Canadian and Norwegian operations, we are passionate about innovation, and we are excited about our future. We are collaborative in our approach to projects and with our entrepreneurial spirit, we aim to dig deeper and reach higher. We are innovative, turning obstacles into opportunities – and we do it all in ways that are safe and sustainable. We place the highest priority on employee safety, protecting the environment, and enhancing the development of the communities where we operate. At TACORA, we are family.
At TACORA, we are committed to ensuring an inclusive and diverse work environment. You will be provided with the opportunity to expand your knowledge and skill set working alongside dedicated employees from a variety of backgrounds and cultures.
We are seeking qualified individuals for the role of 4th Class Power Engineer for our Plant Operations Team. Please note that this is not a fly-in, fly-out operation and will be based in Labrador West, NL. This position may require candidates to work a 7 on/7 off (days & nights) 12-hour rotation basis.

Job Responsibilities:
Consistently and diligently practices workplace safety.
Operates mill equipment safely and efficiently according to relevant legislation, policies, procedures and work plans.
Performs tasks as assigned by the Central Control Operator.
Performs take five at least once per shift or as required by changing job conditions.
Performs hourly safety and maintenance checks, logs on shift report.
Cleans assigned area as scheduled and/or required.
Ensures equipment such as tools and hoses are safely and securely stored.
Advises Supervisor/Superintendent or Maintenance department of any requirements for maintenance or repair.
Participates in routine maintenance as assigned.
Follows all environmental and safety policies as well as policies outlined in the employee handbook.
Immediately stops reports and controls any environmental spills.
Perform all other duties assigned by supervision while demonstrating authentic team player attitude.
Routinely makes informed judgement calls and performs work in the best interest of the business.

Skills and Qualifications:
Experience working in an industrial plant or mine setting is desirable.
Comfortable with a fast-paced environment.
Excellent work ethic and attendance record.

Education:
4th Class Power Engineering Certification
License:
Driver's License (Required)
We are an equal opportunity employer!
Only those candidates who most align with the ideal candidate profile will be contacted by Tacora Resources for an interview