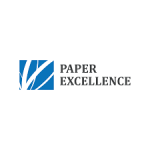 Website Howe Sound Pulp and Paper - Paper Excellence
Howe Sound Pulp and Paper is one of the most progressive pulp manufacturers in the world. Based in Port Mellon on BC's beautiful Sunshine Coast, it leads the industry in product quality, efficiency, and environmental protection. Howe Sound is one of 7 mills in Canada owned by Paper Excellence (www.paperexcellence.com), Canada's largest producer of pulp by tonnage. Since 2010, Paper Excellence has grown from a single mill to a multinational company producing 2.5 million tonnes of paper and pulp with over 2,500 employees.
Howe Sound Pulp & Paper has immediate openings for 3rd and 4th Class Power Engineers to fill the permanent, full-time positions of Power & Recovery Utility Spare. As a valued member of our team, the Utility Spare is responsible various duties including field inspections, system monitoring, and housekeeping activities.
This entry level position provides the opportunity to gain industry knowledge and quickly progress to more senior roles within the department. HSPP offers support for further power engineering certification including paid school leave, reimbursement for exam fees and training materials.
Responsibilities:
Maintaining a safe work environment
Support the efficient operation of the Power & Recovery Department
Work towards achieving production targets
Supporting the safe and optimal operation of the following:

The state-of-art First Class Co-generation Power Plant (HP Steam, 112.5MWe) including one Soda Recovery Boiler (387 t/h, 8,700 kPaG, 480 Deg C),
Hog fuel fired Ambient Fluidized Bed Power Boiler
Steam Turbine Generators
Hog Fuel Handling System
Steam Distribution System
Mill Water, Demin Water, Cooling Water & Effluent Water Systems
Compressed Air System
Black Liquor Evaporators and Chloride Removal Plant
Causticizing Plant and Lime Kiln
Qualifications:
A 4th or 3rd class power engineering certificate
Industry experience is considered an asset
Strong organizational skills and the ability to multi-task
Strong written and verbal communication skills
Demonstrated ability to problem solve
Rate:
$33.43/hour plus applicable shift premiums
Benefits:
Extended Health & Dental, Life Insurance, Pension Plan
Schedule:
Shift Rotation: 4 x 12hrs shift (2 days and 2 nights) followed by 4 days off