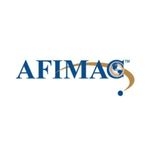 Website AFIMAC Canada
Full Job Description
AFIMAC Canada is seeking experienced 2nd Class Power Engineers for an upcoming, temporary assignment in the Maritimes.
This position will require you to work 12 hour shifts, 7 days per week when assigned to a project.
You will earn:
$60.00 per hour before overtime
Hotel Accommodations Provided (when required)
$30 per day non-taxed meal allowance (when lodging is required)
Paid Travel (up to 4 hours)
Flight provided (if required)
Contract Duration: 1 – 120 days
Job Responsibilities:
Ensure the safe and proper operation/functioning of boiler and steam systems, HVAC equipment, ammonia refrigeration equipment, as well as and other related services of equipment in compliance with internal procedures and the Operating Engineers Act
Monitor hydraulic and pneumatic control systems to ensure safe and efficient operation of equipment.
Complete all required log entries, records and reports accurately and on-time
Check, inspect, monitor and maintain the operational integrity of plant services equipment by troubleshooting and following up on all equipment failures in a timely manner; inclusive of minor repairs
Collaborate with other departments as required to ensure safe and efficient operations
Performs all required duties safely, efficiently and within required housekeeping, safety and environmental standards
Respond to emergency situations, providing timely and appropriate resolution
Perform other duties as assigned
Required Education, Skills and Qualifications
To be eligible to work for AFIMAC you must be able to meet the following criteria:
High school diploma or equivalent
A valid 1st or 2nd Class Power Engineering certificate (Interprovincial – Red Seal)
Power Engineering experience in a manufacturing environment preferred
Good understanding of PLC troubleshooting
Excellent troubleshooting and problem-solving skills
Comfortable with a face-paced environment
Self-starter with an ability to work with limited supervision
Excellent sense of urgency, work ethic and attendance record
Able and willing to work 12-hour shifts 7 days per week while on assignment
Able to sit, walk, stand, and/or drive for extended periods of time
Able to work extended hours
Able to work day or night shifts
Lift up to 50lbs
Able to read, write and speak English effectively
A Canadian resident and/or legally allowed to work within Canada
About AFIMAC Canada
AFIMAC is a global risk management and elite security company. For more than 35 years, AFIMAC has helped image-conscious companies and organizations across the globe to plan and execute services that mitigate and eliminate risk. AFIMAC prides itself in the long-term partnerships it establishes with clients to protect people and property in times of crisis and in regular business operations.
Pay: $60 / hour
Job types: Full-time
Schedule:
12 hour shift
Weekend availability
Monday to Friday
Holidays
Day shift
Night shift
Overtime
Education: High school degree
Work location: On-site