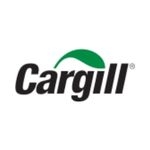 Website Cargill
Full Job Description
The Cargill Agricultural Supply Chain (CASC) connects producers and users of grains and oilseeds around the globe through sourcing, storing, trading, processing, and distributing grains and oilseeds, as well as offering a range of financial, risk management and customized farmer services. Working at Cargill is an opportunity to thrive – a place to develop your career to the fullest while engaging in meaningful work that makes a positive impact around the globe!
Principal Accountabilities:
Operate all equipment that is associated with power plant and HRSG operations.
Operate computerized and controlled systems in conjunction with departmental operations.
Complete all operating logs and record production data on established spreadsheets during shift.
Operate in accordance with local regulations governing power plants & power engineers.
Operate all equipment associated with Raw Water Pre-treatment Facilities.
Operate all equipment associated with Wastewater Treatment Facilities.
Verify water quality through testing, adding chemical treatment as necessary.
Inspect buildings, grounds, and equipment utilized by facility; determines immediate and long-range needs for maintenance and repair work.
Process samples utilizing lab equipment to obtain and record values on a computer spreadsheet and collect samples for several process areas.
Assist truck drivers with loading or unloading chemicals.
Assist other crush and plant personnel as needed and will perform other duties as assigned.
Requirements:
Must have a high school diploma or equivalent.
4th class power engineering certification or above is required.
Must be willing and able to work 12 hour shifts, including nights, overtime, weekends, holidays and additional hours beyond regularly scheduled shifts to cover vacancies.
Must have very strong mathematical, analytical and troubleshooting skills.
Must be legally entitled to work for Cargill in Canada.
Must be 18 years or older.
Ability to understand and communicate in English (verbal/written).
Ability to perform physical job duties which may include bending, lifting up to 50lbs, kneeling, climbing, crawling, and twisting safely, with or without a reasonable accommodation.
Must be able to ascend and descend stairs, ladders, etc., to work in elevated areas of the plant, and must be able to work in confined spaces.
Must be able to prioritize tasks and follow-up skills.
Must be computer literate, including being able to enter and retrieve data.
Must have demonstrated high performance (work performance, attendance record, etc.).
May require a valid Canadian Full Class 5 Driver's License in good standing, authorizing you to drive independently during the course of your employment.
Preferred Qualifications:
Experience in a food processing industry.
Experience in an industrial environment.
This Full Time position is located in Camrose, AB; however please expect receiving calls from a 204 area code in case you are considered. Relocation assistance is not provided.
Cargill is an equal opportunity employer and committed to providing accommodation to our job applicants with disabilities