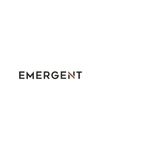 Website Emergent Biosolutions
Those who join Emergent BioSolutions feel a sense of ownership about their future. You will excel in an environment characterized by respect, innovation and growth opportunities. Here, you will join passionate professionals who advance their scientific, technical and professional skills to develop products designed-to protect life.
JOB SUMMARY
Emergent BioSolutions is currently seeking a Technician, Building Maintenance for our Facilities & Maintenance Department at our Winnipeg location.
The successful candidate will have a minimum of grade 12 education/GED and 3 years of related experience in general maintenance.
Trades certifications are considered an asset.
The ideal candidate will have general handyman skills, have the ability to multi-task and coordinate workload by priority and be customer service and quality driven.
Prior cGMP experience is strongly preferred. In addition, this individual will possess a strong work ethic and a commitment to excellence and innovation.
The General Maintenance Craftworker is primarily responsible for Corrective and Preventative Maintenance on the facility and grounds.
May assist Power Engineers with repairs to HVAC and utilities as required.
Perform repairs and improvements to resolve issues.
Provide technical support to other Facility Services teams, Engineering projects, and other departments.
Comply with cGMP, GDP, and all applicable codes.
ESSENTIAL FUNCTIONS
Performs preventive and corrective maintenance of equipment not assigned to Power Engineers (fire suppression, fire alarms, pest control systems, life safety devices).
May perform technical and administrative updates to preventive maintenance plans.
Maintains training requirements.
Obtain and maintain a current and detailed knowledge of cGMP.
Seek ways to increase operational efficiency.
May perform various SAP functions to complete Deviations, CAPAs, and Change Control and SOP revisions.
Perform snow removal as required.
May oversee contractors employed to perform the general maintenance and repairs to the facility and grounds.
Performs or oversees minor drywall repairs, painting, handyman jobs, insulating, clearing sidewalks, maintaining lawn systems, etc.
Maintains all material, supplies and equipment used to maintain the facility.
Completes all documentation associated with the above.
Participate in 6S and continuous improvement initiatives.
Participate in special projects as required.
EDUCATION, EXPERIENCE & SKILLS
Minimum Grade 12 Education/ GED required.
3 years related experience in general maintenance required.
Trades certification / 5th class power engineering certificate are assets
General handyman skills: painting, drywall, construction
Prior cGMP experience is strongly preferred.
Must have the ability to multi-task and coordinate workload by priority.
Must be customer service and quality driven.
Must comply with all applicable rules and regulations of Emergent and the Pharmaceutical / Biotech industry. This includes FDA regulations such as cGMP, GDP, EH&S regulations and company regulations such as the employee handbook.
​​​​​​​
Interested? Please visit Success Factors under the career section to apply today!
As part of our team, you'll join talented and inspiring colleagues whose sense of purpose complements your own. We offer highly diverse career opportunities, a supportive culture, competitive salaries, flexible work arrangements and an extensive benefits package. Information submitted will be used by Emergent BioSolutions for activities related to your prospective employment. Emergent BioSolutions respects your privacy and any use of the information submitted will be subject to the terms of our Privacy Policy .