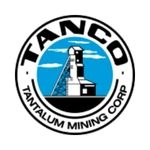 Website Tantalum Mining Corporation of Canada Ltd.
Full Job Description
Tantalum Mining Corporation (TANCO) owned by Sinomine (Hong Kong) Rare Metal Resources Co. Ltd. is a mining and manufacturing company located 60 kilometers Northeast of Lac du Bonnet, Manitoba. Employees reside in Lac du Bonnet, Pinawa and the surrounding area. These areas offer safe, family-orientated living, excellent schools, services, and affordable housing just over an hour's drive of Winnipeg.
With the start-up and operation of our Lithium process, we are looking for a Site Shift Supervisor to join our team to continue to achieve our mission of transforming rare metal resources today into products that shape our tomorrow.
What do we offer?
· Diverse work activities, with the ability to be part of friendly, successful, and productive team.
· Permanent position and extended mine-life offering job security.
· Excellent remuneration package with bonuses, pension plan and health benefits.
· Ongoing development opportunities and growth within a company that continuously invest in their people.
Job Requirements
· Responsible for daily floor operations oversight, consistent with production scheduling and directives, to maintain optimal performance of all process unit operations while integrating the needs for chemical, milling and surface operations.
· Organizes tasks and activities for effective accomplishment of responsibilities and objectives. Utilizes the appropriate resources to accomplish plans and follow through.
· Act as liaison between the production facilities and on-site departmental service providers, as well as external raw material suppliers where relevant.
· Participate and lead, as required, in the training of applicable operating procedures and completion of appropriate documentation of personnel in relevant areas of all process unit operations.
· Conduct callouts for operations, mechanical, and electrical personnel because of manpower shortages and/or unplanned maintenance activities.
· Ensure completion of operating log sheets is being maintained.
· Conduct routine Workplace Inspections and Audits
· Report and investigate safety, environmental and process incidents.
Competencies
· Work effectively in team environment.
· Problem solving.
· Ability to plan and manage multiple assignments and tasks, set priorities and adapt to changing conditions and work assignments.
· Ability to learn, adapt and grow with change.
· Personal integrity, dependability, honesty, self-confidence, and a positive attitude.
· Microsoft Office and applicable software.
· Previous Experience with PLC Operated Facilities preferred
Education/Experience
· Grade 12 Diploma required.
· Minimum 4th Class Power Engineer Certification preferred
· 3 to 5 years of experience in Mining, Milling and/or Chemical Processing
· 3 to 5 years Supervisory Experience
Location of Work:
Bernic Lake, MB
Schedule:
Full-time, Day/Night Shift, 84 hrs bi-weekly.
Employment Type:
Salaried
We thank all applicants for their interest; however, only those selected will be contacted for an interview.
Job Types: Full-time, Permanent
Benefits:
Company pension
Dental care
Disability insurance
Extended health care
Life insurance
Vision care
Wellness program
Schedule:
Supplemental pay types:
Experience:
Supervisory: 3 years (preferred)
Chemical/Milling: 3 years (preferred)