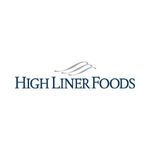 Website High Liner Foods
Full Job Description
Relief Power Engineer
About High Liner Foods
High Liner Foods was founded in 1899 in Lunenburg, Nova Scotia, Canada as a small salt fish company. Lunenburg is still the current home of our Canadian Operations. As a category leader in Seafood, High Liner Foods has a strong footprint across Canada and the U.S. with close to $1 billion in sales.
High Liner Foods is the seafood brand people trust. Every day we're Reimagining Seafood to Nourish Life through a focus on our customers, innovation, and of course, responsible operations. Our talented team is committed to the High Liner Foods goal of becoming the leader in branded, value-added seafood in North America.
We offer professional, technical and operational career opportunities across Canada and the United States. We believe in building a high-performance organization by investing in our people. We are focused on developing future leaders from within and fostering career growth and advancement.
It's our time to make waves. Join us.
High Liner Foods is a career destination. We look for high-performing talent who value:
Safety – it's our #1 priority
Opportunities to contribute to your community through volunteerism
A culture of inclusion, support and recognition
Senior leaders that are highly accessible and available to employees
A strong focus on education and career development through training
Competitive salary and performance rewards
A comprehensive benefit plan designed to keep up with the changing healthcare needs across North America
What to expect on the job:
The Relief Power Engineer is a full-time unionized position and covers for vacations and other absences.
When not on shift; the Relief Power Engineer will be assigned to maintenance work and assist in the operation of the waste pre-treatment plant.
The incumbent is responsible for the safe and efficient operation of a 16559 KW high pressure steam and 3749 KW Ammonia Refrigeration Plant.
The ability to work shift work is mandatory (12-hour shifts, 7/24 operation).
Reporting to the Chief Engineer and Facilities Manager, you will be exposed to many aspects of a fast-paced production environment.
Pay and Benefits:
Per our Collective Agreement, applicants with an Interprovincial/Standardized 3rd Class ticket can expect to make a base wage of $33.62 per hour in 2022, and $34.38 per hour in 2023.
Higher tickets are accepted and will be paid a higher wage, as per the Collective Agreement.
We provide financial assistance to those wishing to pursue higher level certifications.
Additionally, we offer premiums of $2.75/hour for all work on Saturdays, and $3.75/hour for all work on Sundays.
We carry a competitive medical and dental benefits plan, which the successful applicant is eligible to participate in after 3 months of service. This plan includes Short Term and Long Term disability plans.
After 3 months of service, you will also be enrolled in our Defined Benefit Pension Plan.
This position is eligible for an annual bonus, with a target pay out of 2% of eligible earnings, payable in February based on previous year company results.
Must haves:
Third Class Power Engineer and Second Class Refrigeration Plant Operator
or
Third Class Power Engineer Standardized
The ideal candidate must possess an aptitude and interest for learning, while demonstrating the ability and organizational skills to work independently, and as part of a team, in a progressive work environment, focused on continuous improvement.
Highly developed interpersonal and problem solving skills will be necessary to balance the many challenges of being part of a dynamic engineering and maintenance team.
Comfortable working in confined spaces and at heights
Working knowledge of computers
Assets:
Refrigeration experience.
Dual Certification in pipe fitter, plumber, steam fitter or sprinkler tech.
Previous experience in a food-processing environment.
Join Us! Apply Now
Health, Safety & Wellness
At High Liner Foods, we believe strongly in the safety and wellness of our employees. Our organization has a number of policies, programs and practices that focus on safety, wellness, health and sustainability of the overall organization. Company employees, including temporary/agency and contract workers, are required to provide proof of their full COVID-19 vaccination status if their role requires business travel by a means requiring vaccination (including, but not limited to, international air travel and/or domestic air and rail travel within Canada) per regional laws/regulations. Employees will be considered fully vaccinated if they have received the required number of doses of a vaccine which has been approved by the health authority of the country in which they work.
Recruitment Process
Our process is meaningful but efficient! We want to get to know you and show you what our world is like.
Applicants who demonstrate potential will be contacted directly for a preliminary phone interview. Successful applications from this stage will participate in a behavioral-based interview with the hiring leader.
All hires are conditional upon the successful completion of references and background checks.
High Liner Foods is an equal opportunity employer committed to diversity & inclusion. Applicants that require accommodation in the recruitment and selection process may contact humanresources@highlinerfoods.com for assistance.
Current employees please note: this position is referral bonus eligible! See our policy for more details.