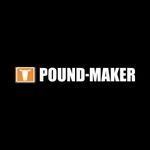 Website Pound-Maker
Process Operator – Ethanol Plant
Job duties:
Monitoring of the ethanol plant and systems including documenting and adjusting enzyme usage and performing regular checks of equipment and adjusting as required.
Perform light maintenance, cleaning and assist maintenance personnel as required
In absence of Utility Swing, perform and accurately record daily laboratory
Job requirements:
12 hour shift on a 24/7 basis (480 hours over a 12-week averaging period)
Occasional on call coverage as required
Ability to do physical labour
Class 5 driver's license
Please provide references at time of application.
4th class power engineer preferred, but not required.