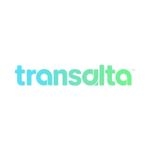 Website TransAlta
Full Job Description
WHO WE ARE
"Energizing the Future."
TransAlta owns, operates, and develops a diverse fleet of electrical generation assets in Canada, the United States and Australia, providing municipalities, industries, and businesses with safe, low-cost, and reliable clean electricity. For over 111 years, TransAlta has been a responsible operator and proud community member where its employees work and live. We are committed to fostering a dynamic, productive, and safe work environment. Our employees contribute to a diverse, open, and transparent culture with clear accountabilities, strong leadership, and challenging opportunities for personal career growth.
For more information about TransAlta, visit our website at, www.transalta.com.

ABOUT THE ROLE
Our Windsor Cogeneration Plant is hiring for an Operations Supervisor/Chief Engineer. Reporting to the Windsor Plant Manager, the Operations Supervisor/Chief Engineer is responsible for the safe, efficient, operation and maintenance of the plant while maintaining compliance with all applicable acts, codes, regulations and policies, and procedures. The Operations Supervisor/Chief Engineer will play a critical role in resolving day-to-day technical issues and identifying plant optimization opportunities while focusing on continual improvement of heat rate.
This is a full time salaried, safety-sensitive position. To learn more about our Windsor Cogeneration Facility, click here.

WHAT YOU WILL DO
The primary responsibility of this position is to ensure that contractual obligations with Stellantis regarding the supply of Cogeneration Services are met in the most efficient and economical manner:
Assume duties as the Chief Power Engineer of the Windsor Assembly Plant
Ensure compliance with all regulatory and legal obligations of the Stellantis facility
Accountable for the EH&S performance of the plant to achieve and exceed Corporate and Regional Targets and Objectives
Assess and manage risks through the understanding of applicable legislation and regulations, ensuring all safety and environmental-related issues are appropriately addressed, recorded, and reported using appropriate procedures
Accountable for plant production budgeting, scheduling, and optimization with a commitment to continuous improvement of plant heat-rate
Ongoing development and maintenance of a positive, empowered, self-motivated work environment
Development and administration of the Collective Agreement (CA) between TransAlta and the UNIFOR
Management, integration, and continuous improvement of the Work Management System in managing plant material inventories
Initiates the development and implementation of relevant reporting tools to track business performance (i.e.: key performance indicators).
Accountable for the development and management of the plant cycle chemistry program
Manages training and development within the functional team, including ensuring that training needs are identified, appropriate training is implemented, and the expected results are realized
Works closely with the Operations and External Project teams to schedule equipment outages optimally to ensure uninterrupted service to the customer
In conjunction with the Windsor management team, accountable the for delivery and continuous improvement for plant's financial performance
Ensuring employees adhere to established operating and maintenance standards, policies and procedures through regular audits of logs, reports and checklists
Sponsors and facilitates change through recognizing, initiating, supporting and accepting responsibility for change management to ensure best practices are utilized to support the business

WHAT WE NEED FROM YOU
Applicant must have an Ontario First Class Stationary Engineer's certificate or equivalent Interprovincial certificate
5 to 7 years experience in the management of an industrial facility, including 2 to 4 years as a Supervisor
Understanding of plant operations and maintenance functions in an industrial and/or electrical generating facility
Ability to create and manage plant operating and maintenance budgets
Capable of operating in a unionized environment and able to interpret union contracts as they apply to specific situations
Understanding of commercial contracts, including customer contracts and all supply and delivery contracts with stakeholders
Strong leadership, coaching, and interpersonal skills with a collaborative influential approach
Self- motivated and action-oriented
Ability to meet tight timelines and adapt to changing priorities
Ability to work effectively in teams and influence others as well as full collaborations within the TransAlta Gas Fleet and across the company.
This position requires the incumbent to work both in an office situation as well as in the plant where the equipment is located. The requirements of the position are as follows:
Must have the ability to work in an office situation using computer equipment during normal work periods
Must have the ability to negotiate access to all plant equipment including stairs, ladders, and vessel entry where restricted access exists

OTHER REQUIREMENTS
Successful completion of pre-employment testing is a condition of employment
Become part of our TransAlta team today! We look forward to reviewing your application. All applications will be reviewed in a timely manner to the best of our abilities. We appreciate your patience and understanding during the recruitment process.
Our commitment is to attract and retain the best talent. Some positions may require the successful completion of one or more background checks such as criminal, medical, or compliance. If these verifications are needed, they will be indicated on the job posting.

Our Commitment to Equity, Diversity, and Inclusion
It is our collective mission to ensure that every single employee feels a sense of inclusion and belonging and can show up to work as their true authentic self. TransAlta is committed to hiring a diverse workforce including women, Indigenous Peoples, persons with disabilities, members of visible minorities, and members of the LGBTQ2+ community. TransAlta believes that diversity enhances the quality of its performance, is an essential element to