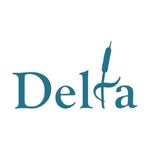 Website Corporation of Delta
Full Job Description
Location: Recreation/Facilities
Employment group: CUPE Local 454
Hours of Work: Casual
Job ID: 23-38 EX
One of the sunniest regions in BC's Lower Mainland, Delta embraces three unique communities – Ladner, North Delta and Tsawwassen. The City of Delta is looking for dedicated individuals to join our team and share in our commitment to lead the way in public service excellence.
If you have work experience in recreation facilities, are dependable, and are available sometimes at short notice there may be opportunities for you. We are seeking individuals who have an interest in working closely with the public by providing exceptional customer service in a recreation multi-complex environment. The ideal candidates will have knowledge of recreation facilities, the ability to do physical work and strong communication and customer service skills.
This is combined technical maintenance and supervisory operational work performed on an assigned shift in a multi-purpose sports complex. The work involves ensuring that all the mobile and stationary equipment and machinery functions effectively and is maintained on a regular basis. Incumbents are required to carry out minor repairs when breakdowns occur, perform a variety of building maintenance duties and undertake limited construction and renovation projects according to prepared specifications and as directed. In addition, an incumbent performs a variety of ice making, custodial and related service activities.
Desirable Training & Experience:
Completion of Grade 10 supplemented by technical training
Experience in the operation and maintenance of refrigeration, heating, electrical and plumbing equipment and in the manufacture and maintenance of ice
Or, an equivalent combination of training and experience
Required Knowledge, Skills & Abilities:
BC Refrigeration Operators' Certificate
OR 5th Class Power Engineer, Refrigeration Endorsement
OR Ice Facility Operator Certificate
Valid Class 5 BC Driver's Licence
The City provides a competitive salary of $25.21 per hour + 12% in lieu of vacation, public holidays and benefits.
Protecting the health and safety of our community and employees remains our number one priority. The City of Delta is committed to taking every precaution reasonable in the circumstances to protect the health and safety of workers from the hazard of COVID-19. The City of Delta will evaluate and accommodate employees who are unable to be vaccinated against COVID-19 either through medical or human rights exemptions.
We thank all applicants for their interest; only those under consideration will be contacted.
Copies of relevant professional certificates, degrees, or tickets must be submitted with your application.
Preferred candidates will be required to submit a Police Information Check.