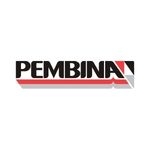 Website Pembina
Work Arrangement: At Office / Facility
Department: Saturn Function

Overview
Pembina Pipeline Corporation's Saturn Complex is recruiting for an Operator, Gas Plant to join the team. This position reports to the Day Foreman, Operations in the Gas Services Business Unit (GBU) part of Pembina's Facilities division. The Gas Services Business Unit provides gas gathering, compression, sweet deep cut processing services for its customers, primarily on a fee-for-service basis under long-term contracts.
This is a camp-based position requiring the successful individual to stay in camp during the shift rotation (7 on, 7 off; 7 days, 7 nights; 12-hour shifts). As a Gas Plant Operator, you will be responsible for daily operations of the plant and associated pipelines.

Responsibilities
Responsibilities will include but not be limited to:
Start up, operate, and shut down unit operations within the gas plant as well as the entire plant with expertise;
Review, understand and fully utilize Pembina's safety and operational procedures and standards in performing all facets of work;
Ensure all safety documentation is completed for all personnel working in the facilities under operational care. This will include Safe Work Permits and Field Level Task Assessments;
Clearly document facility operations in logbook reporting, daily production reports and reliability reporting;
Lead and participate in commissioning and start-up activities;
Lead and participate in scheduled shutdown/turn around activities;
Work with Pembina management, engineering firms and equipment vendors to develop a comprehensive set of procedures that will enable safe and reliable plant operation;
Identify and troubleshoot process upsets, take proportional action to resolve issues;
Call out maintenance for equipment repairs, ensure the priority level for repairs is communicated as required;
Look for cost savings opportunities & relay to team during operations meetings;
Incident reporting;
Keep safety tickets up to date and coordinate required training;
Work with a safety conscious attitude; and
Participating in an inclusive and diverse workplace.
Job Qualifications
Post-secondary education in the oil & gas industry is an asset;
Preference will be given to those who have completed 4th Class Power Engineering or Fired Process Heater competency, or GPO level A, B, C, D;
Minimum 5 years of Gas Processing experience is required;
Equipment experience would include natural gas compression, refrigeration, and at a minimum shallow cut (de-ethanizer);
Familiar with all aspects of the operations and established procedures;
Continual dedication to on-going training and development;
Strong interpersonal communication and organizational skills;
Ability to multi-task and maintain a flexible attitude to accommodate the variable duties of the position;
Valid Class 5 Driver's License;
Working knowledge of MS Office applications and SAP; and
Willingness to live in camp.

This position is considered "Safety Sensitive" so will require Pre-Employment Drug & Alcohol Testing. You may also be required to provide a Driver's Abstract.

The successful candidate must live within 150 km Hinton, Alberta.
We offer competitive compensation; including base plus incentive bonus, pension & savings plans, health benefits, employee development programs to support personal development and career progression and an environment that is equitable, diverse, and inclusive.

Final candidate will be required to undergo Pre-Employment Background Checks including a Criminal Record Check.

No agency calls please.
Pembina Pipeline Corporation is committed to diversity, equal opportunity and ensuring that our employees have the ability to thrive in an inclusive environment. We are pleased to consider all qualified applicants for employment without regard to race, colour, religion, sex, sexual orientation, gender identity or expression, marital status, family status, veteran status, Indigenous status, national origin, age, disability or any other legally-protected factors. Accommodation for applicants with disabilities is available upon request during the recruitment process.
For more than 65 years, Pembina has safely and reliably served North America's energy industry, delivering oil, natural gas and natural gas liquids production to North American markets.
Powering Pembina's growth are our smart, creative and energetic people who allow us to remain a disciplined and responsible energy transportation and service provider and a trusted member in our communities.
Our expectations are high and our rewards reflect this: We treat our people well – whether it's through our compensation package, community engagement or volunteer opportunities.
Pembina provides everything you could want in an employer. We are a proud recipient of Canada's Top 100 Employers (2018-2022), Alberta's Top Employers (2014-2022) and an Employer Partner of the Canadian Centre for Diversity and Inclusion. We are also a strong supporter of Skills Canada.