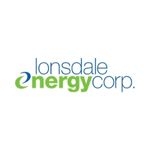 Website Lonsdale Energy Corporation (LEC)
Full Job Description
Lonsdale Energy Corporation (LEC)
District Energy System Operator (4th Class Power Engineer)
Regular Full Time
Located at the urban core of the beautiful North Shore with convenient access to major regional and global centres, Lonsdale Energy Corporation (LEC) continues to expand and develop a District Energy System that currently services nearly 100 buildings. Through the City of North Vancouver, the LEC has an exciting and challenging opportunity for a 4th Class Power Engineer.
Under the general direction of the Manger Engineering, this position is responsible for performing the preventative and predictive maintenance activities at LEC's eight Mini Plants and about 100 Energy Transfer Stations. The position is also responsible for maintaining, monitoring, adjusting and controlling the process flow of various district energy systems to ensure safe and efficient operation and compliance with internal safety requirements and external regulations.
As a skilled Power Engineer, you will operate, inspect and service equipment in LEC's district energy facilities, underground distribution piping and energy transfer stations at multiple sites, performing small repairs, preventative and corrective maintenance. You will monitor and evaluate plant operations and systems performance against performance objectives, investigate and take corrective action where necessary and make recommendations for system optimization. You are safety focused and will be responsible for all health and safety at the assigned sites, including other employees, contractors and visitors to the sites as well as conducting site inspections and participating in hazard assessments as per policy and ensuring safe and reliable operations. You will help develop safety documentation that would include, but not be limited to Safe work practices (SWP), and Standard Operating Procedures (SOP). Your expertise includes troubleshooting and performing repairs on site equipment, entering detailed maintenance logs and records into the maintenance management system and providing after-hours emergency response while in your "on-call" rotation.
You have a minimum of 5 years' experience in maintaining and troubleshooting mechanical equipment including boilers, heat pumps, valves, piping systems. Additionally, you have experience commissioning boiler and heat pump plants, a First Aid and Confined Space Awareness certificate. Having HVAC, SCADA and HMI experience and a class "A" gas ticket, would be advantageous. Class 5 BC driver's license is required for this role.
During the recruitment process, applicants will be requested to provide a current Police Information Check (PIC).
Through the City of North Vancouver, LEC offers an attractive remuneration package for this exempt position.
If this looks like the opportunity you have been seeking and you are passionate about alternative energy and GHG reduction in the built environment, apply on-line through the Career Portal at www.cnv.org by Monday, November 28, 2022.
Thank you for your interest in the Lonsdale Energy Corporation.
Posting#: 2022-0195
Education : Bachelor's degree
Experience : 5 years or more