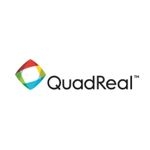 Website QuadReal Property Group
Full Job Description
About QuadReal Property Group
QuadReal Property Group is a global real estate investment, operating and development company headquartered in Vancouver, British Columbia. Its assets under management total $67.1 billion. From its foundation in Canada as a full-service real estate operating company, QuadReal has expanded its capabilities to invest in equity and debt in both the public and private markets. QuadReal invests directly, via programmatic partnerships and through operating companies in which it holds an ownership interest.
QuadReal seeks to deliver strong investment returns while creating sustainable environments that bring value to the people and communities it serves. Now and for generations to come.
QuadReal: Excellence lives here.
At QuadReal, excellence lives here!
We are committed to providing our Co-ops/Interns with a student experience that provides a supportive and engaging learning environment while developing skills and business acumen. Students will have the opportunity to participate in a variety of experiences including our Corporate Speaker Series, Fireside Chats, Volunteer opportunities and Networking events.
Eligibility Note: To qualify for a student (Co-op/Internship) opportunity, students must be enrolled in their academic studies at a post-secondary institution (university/college) and must be returning to school after completion of their work term with QuadReal. If you are a student registered in an official co-op program at your post-secondary institution and completion of a final work term is a mandatory component for you to graduate, you are eligible to apply with the understanding that you will leave QuadReal at the end of your work term or have the possibility to be considered for full-time opportunities.
Based in Toronto, the Co-op/Intern, Assistant Building Operator will report to the Operations Supervisor and be responsible for operational and technical support. The primary objective of the Co-op/Intern, Assistant Building Operator, alongside their mentor, is to ensure that the assigned real estate portfolio or complex of buildings is being managed and maintained in a safe and environmentally responsible manner.
What We Offer:
An organization and leaders that support your development through meaningful work experience
A Student Mentorship Program designed to provide 1:1 support throughout your experience
Opportunities to build your industry knowledge through Corporate Speaker Series & Fireside Chats
Giving back to community with your peers and team members through volunteering events
Opportunities to build long lasting industry and professional relationships
What You Will Experience:
Review site conditions to ensure that tenants are operating within the rules and regulations contained in their leases
Superior customer service is met at all times
Oversee service contractors and ensure they are carrying out their duties in accordance with the executed service agreement
Be familiar with all aspects of the building operations including but not limited to HVAC, mechanical, electrical, plumbing, life safety and ensure all equipment and systems are operated in a safe and efficient manner and are incompliance with all applicable government codes & regulations
Conduct inspections on all site mechanical, electrical and HVAC systems and related equipment including but not limited to water treatment, boilers, heat pumps, roof top units, air conditions, etc, on a daily/weekly basis and complete appropriate record logs in order to ensure equipment is maintained in good working order
Respond and assist with seasonal building requirements, including snow clearing, seasonal decorating where applicable
Maintain shop and equipment inventory, request replacement inventory as required
Assist with pick-ups and deliveries of various materials from and to properties under management, where applicable
Provide assistance to Property Manger and/or Operations Supervisor in preparation of building operating budget
Complete any other duties as requested or required by QuadReal's Standard Operating Procedures
What You'll Bring:
Currently enrolled in an academic program preferably in Building Environmental Systems or Power Engineering. Working towards your 5th Class (or equivalent) or Journeyman Certification
Ability to communicate effectively and professionally, both oral and written, with all levels within the company
Entry level skills in Microsoft Office
Previous experience in building operations is an asset but not a requirement. Strong customer service skills and experience.
Don't have all of the above skills? Don't worry. We still want to hear from you!
QuadReal Property Group will provide reasonable accommodation at any time throughout the hiring process for applicants with disabilities or for those needing job postings in an alternate format. If you require accommodation, please advise the Talent Acquisition team member you are working with and include the following: Job posting #, your name and your preferred method of contact.
QuadReal has introduced a mandatory COVID-19 vaccination policy that requires full vaccination against COVID-19 for everyone working in our offices or sites. Accordingly, a successful candidate offered employment at QuadReal will need to provide proof of full vaccination prior to commencing employment, subject exemptions permitted under applicable employment and human rights legislation.
Want to learn about our end-to-end recruitment process? Click this link for a short video that will take you through each step, so you'll know exactly what to expect.