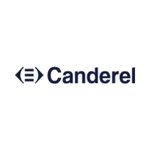 Website Canderel
Full Job Description
Reports to:
 Operations Supervisor
Summary:
Canderel seeks a Building Operator to support our team by providing prompt, professional and courteous service. Responding to the tenants and demonstrating a 'pride of ownership' approach to a large commercial office portfolio located in Downtown Edmonton. The Building Operator is responsible for tasks associated with the day to day operation of the commercial office towers.
Essential Functions:
Operate and maintain heating, ventilating and air conditioning (HVAC) systems including boilers, chillers, and related equipment.
Respond to tenant calls/requests in a timely manner and provide outstanding customer service.
Conduct visual inspections of building exterior and interior.
Perform meter readings, vacant space checks, mechanical logs, etc.
Keep diligent tracking and organize stock supplies to maximize productivity and cost savings.
Perform adjustments and minor repairs on doors, flushometers, lights, ceiling tiles, etc.
Contact contractors and procure quotes for required work.
Perform routine and preventative maintenance work on equipment, devices, and furnishings. Record work done in a logbook and keep accurate records.
Process e-mail, maintenance requisitions, supply orders and the BAS energy management system (i.e., scheduling HVAC systems).
Assist with inspections related to fire systems, boilers/chillers, generator, building inspections, etc.
Perform pump and generator tests required by code.
Practice all safety and emergency procedures.
Communicate any building or site deficiencies to the Operations Supervisor in a timely manner.
Participate in education, and training courses provided by Canderel.
Participate in an on-call rotation.
Qualifications & Competencies:
A minimum of an active 5th Class ABSA Power Engineering Certification
1-3 years of experience in building maintenance, preferably of large commercial buildings.
Exceptional interpersonal, written, and verbal communication and customer service skills, combined with effective problem solving, decision making, organizing, and planning skills.
Ability to work as both a team player and independently with minimal supervision.
Be detail-oriented and have strong time management skills with the ability to handle multiple projects and competing priorities.
Canderel is an equal opportunity employer. We believe a diverse and inclusive workforce drives innovation and makes our company stronger. We are committed to fostering a safe and positive environment that respects people's dignity, ideas and beliefs. We are pleased to consider all qualified applicants to join our team as we continue to grow and build a strong and varied workforce reflective of today's diverse world. Should you need accommodation during the application process, please contact Shawna Brothers, Manager, Talent Acquisition, National sbrothers@canderel.com.