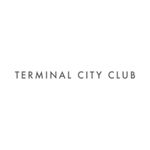 Website Terminal City Club
Full Job Description
ABOUT THE POSITION
The Terminal City Club, Vancouver's Premier Private Members Club. As a Platinum Club of the World' and Canadian Society of Club Managers '2020 Club of the Year', we create a welcoming atmosphere for our members and guests with the opportunity to forge new business connections, host clients, entertain friends, keep fit and relax.
Our team of professionals take care of our members and in turn we take care of our team. For our employees, we thrive in a team oriented, member-first environment, offering competitive wages, extended benefits & pension, Club Fund bonus, staff events, development opportunities, hot meals daily, easy access to transit and more! If this sounds like a place you would like to be a part of, this opportunity may be for you.
As a full-time Engineering Maintenance Technician, your hands-on technical support in all areas of the Club is what keeps it running smoothly. You thrive in an ever-changing environment where no two days are the same; work well on your own, as well as part of our team. Your contribution to maintaining a safe, healthy and functional facility for our Members, Guests and Staff is critical to our success at TCC.
JOB RESPONSIBILITIES
Perform a highly diversified number of duties related to maintenance; install, troubleshoot, repair and maintain facility equipment and general building maintenance according to safety standards, predictive and productive maintenance systems
Conduct daily audits of the Club's critical maintenance areas and track activities as directed
Work closely with the Lead Technician, Assistant Building Engineer and Director of Engineering as required
REQUIRED SKILLS AND EXPERIENCE
Class 4 Power Engineering ticket required
2 years maintenance experience in a commercial or residential multi-functional building preferred
Hands-on practical knowledge of common mechanical building equipment, food service equipment and general building maintenance
Familiar with common electrical, refrigeration, plumbing and kitchen production equipment
Demonstrated track record of safe handling and usage of power tools
Able to work efficiently and calmly in a fast paced environment with frequently changing priorities
Works well in a team environment as well as independently supporting a large commercial building
Effective communicator with good interpersonal and listening skills
Understands and applies Health & Safety regulations, laws and protocols at all times
PHYSICAL REQUIREMENTS
Able to lift and unpack boxes up to 11kg/25lbs
Work to tight deadlines; often high pressure emergencies due to appliance/equipment/parts failure
Available for morning, afternoon, and evening schedules including weekends
HOW TO APPLY
If this sounds like you, please submit your resume and cover letter.
We thank all applicants for their interest; those being considered will be contacted.
Job Types: Full-time, Permanent
Salary: $31.50 per hour
Benefits:
Company events
Company pension
Dental care
Disability insurance
Discounted or free food
Employee assistance program
Extended health care
Life insurance
Paid time off
RRSP match
Vision care
Wellness program
Schedule:
8 hour shift
Monday to Friday
Weekend availability
Supplemental pay types:
COVID-19 considerations:
Terminal City Club is proud of its COVID-19 Protocol Plan and CDPP. Please visit our website at tcclub.com for details.