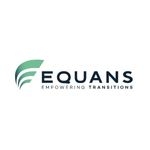 Website Equans
Full Job Description
Domaine : Ingénieurs/Mécanique
Temps de travail : Full-Time
EQUANS is the new autonomous entity of ENGIE and has currently more than 74,000 employees working in 17 countries. EQUANS offers solutions and services that meet the energy, industrial and digital needs of industries, cities and buildings to improve their performance.
In Canada, we will be making the transition from ENGIE Services Canada to the EQUANS brand. Our Canadian service business serves several markets and verticals in Canada and USA. Our primary offerings are focused around:
Facility and Asset Management
Building Energy Services
Transportation and Mobility, and
Building Automation
EQUANS is seeking to hire a Stationary Engineer (4th Class) as part of a Major District Energy Business in the National Capital Region. The project is a 35-year mandate for the operation and maintenance of a critical district heating and cooling plant network servicing governmental buildings in the Ottawa and Gatineau area. ENGIE (formerly GDF SUEZ) employs 154,950 people worldwide.
www.engie.com or www.engie.com/en/businesses/district-heating-cooling-systems
Job summary :
Performs maintenance, repairs and operations to all equipment located in three (3) 1st Class heating and cooling plants as part of a large District Energy System (DES) in an efficient and safe manner as part of the Operation and Maintenance (O&M) team. Performs Plant operations on shift as a relief 3rd Class operator. Carries out all other duties as assigned. The DES comprises of several Stationary Engineers which brings on exciting career advancement opportunities.
Responsabilities :
Performs maintenance and repairs on Plant equipment (Boilers, controls, chillers, pumps, HVAC, steam systems, tunnel equipment, Energy Transfer Stations (ETS), etc)
Tests Power Plant equipment; maintains and cleans Plant machinery, equipment and building during operations;
As per applicable regulations and during the hours of work/shifts, executes required operations and maintain performances of Power Plant machinery & equipment;
Takes readings; maintains logs; checks combustion level in boiler, proper mixture of fuel and air, and boiler water.
Performs start-up procedure; receives information relevant to previous shift; sets up charts on meters, controls and related systems and records initial readings; starts up and shuts down chillers and boilers when necessary.
Requirements :
A valid (TSSA Certified) 4th Class Engineering certification;
A good mechanical comprehension;
A strong work ethic and a professional attitude.
What EQUANS Services Inc. offers you :
Professional and personal development in a company experiencing strong growth;
A positive working environment characterized by competence, responsibility and innovation;
A diverse workplace regarding gender, age and cultural background;
Competitive terms of employment and excellent benefit schemes.
Equal employment opportunity:
All qualified applicants will receive consideration for employment without regard to race, color, religion, sex, or national origin.
Comment:
Does this challenge interest you? We would like to get to know you and we thank everyone who applies.